We're loving Nike's fabulous new Serena Williams ad for this important reason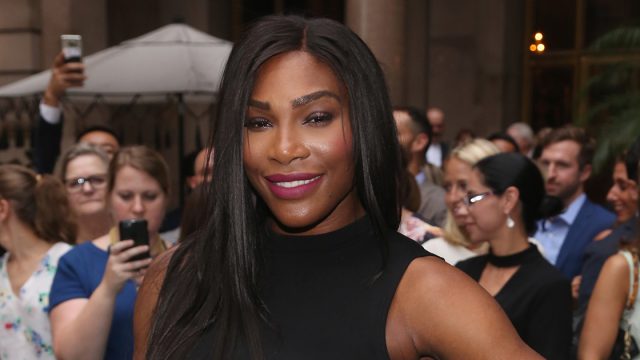 Nike have been doing some amazing work with their advertising recently in a bid to make the world see that all kinds of women deserve to be treated equally.
The sports company has released ads championing body inclusivity, as well as ads that have transgender athletes in them, and an inspirational video that shows an 86-year-old nun exercising.
Now, as you might know, Serena Williams slayed her opening match at the U.S. Open, beating Ekaterina Makarova on August 31st.
To celebrate her amazing achievements, Nike decided to share a sweet video of brand athletes and celebrities praising her awesome talent.
That's not all. The company has also created brand new billboards that make a super important point about the way we talk about female athletes.
Painted billboards are going up all around the country that say, "Greatest Female Athlete Ever." 
With these billboards, Nike is making an astute observation that Serena Williams' achievements shouldn't be prefixed with a gender, because, universally, they are incredible feats. The tennis pro has won 22 Grand Slams in her time, and she has broken countless records. Rather than saying Serena is the "greatest female athlete," Nike is making a feminist statement and we totally love it.
It's also worth noting that in most big tennis tournaments, women get paid the same amount as their male counterparts, a rare example of equal pay in sports. The U.S. Open was in fact the first tournament to offer equal pay as far back as 1973. In contrast, Wimbledon only started to offer equal pay in 2007.
In the meantime, Serena will continue to take part in the U.S. Open, and the 34-year-old will compete against Vania King today (September 1st) at 7 p.m. ET.