Nike introduced plus-size mannequins in one of its stores, because people come in all shapes and sizes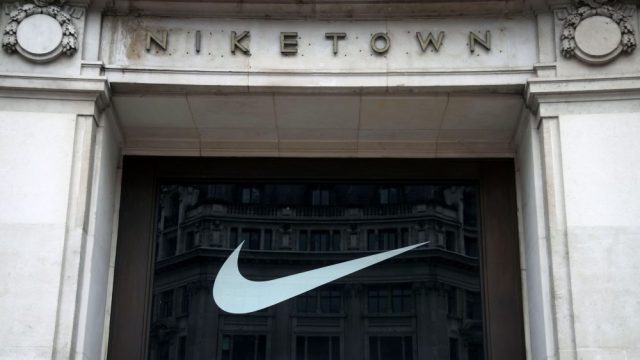 Human bodies come in all shapes and sizes. But unfortunately, many brands have yet to embrace this idea. Plus-size clothing offerings are still incredibly limited, and most models still wear small sizes, even though the average woman is far from a size 2. That said, there has been some improvement when it comes to representing different bodies. For example, Nike recently introduced more inclusive mannequins in one of its stores.
CNN reports that yesterday, June 5th, Nike unveiled plus-size and para-sport mannequins in its NikeTown London store. The new, size-inclusive displays are part of the new women's floor on the third level. In addition to the mannequins, the new women's floor also offers an expanded collection of plus-size apparel and benefits like personal styling services, Nike reports.
"To celebrate the diversity and inclusivity of sport, the space will not just celebrate local elite and grassroot athletes through visual content, but also show Nike plus size and para-sport mannequins for the first time on a retail space," Nike said in a press release, CNN reports.
Twitter users were thrilled to see the brand take a more inclusive approach to its mannequins.
https://twitter.com/udfredirect/status/1136676656872120320
Nike launched its first plus-size collection in 2017, which contained 44 pieces. At the time, it included sizes 1X-3X.
It's true that clothing collections have started to become a bit more inclusive. But in most cases, mannequins don't look like the vast majority of shoppers.
In 2014, The Guardian reported that the average mannequin is six feet tall with a 34-inch bust, 24-inch waist, and 34-inch hips. These proportions are unrealistic. According to the CDC, the average American woman is 5'3″ and has a 38.7-inch waist. With this in mind, it's refreshing to see a company using mannequins that reflect a diverse array of bodies.
Of course, Nike's new mannequins are just one step toward better representation in the fashion industry, and we have to keep pushing for this to continue. With any luck, more brands will follow suit.