Nike becomes even more inclusive by creating a sport hijab for Muslim women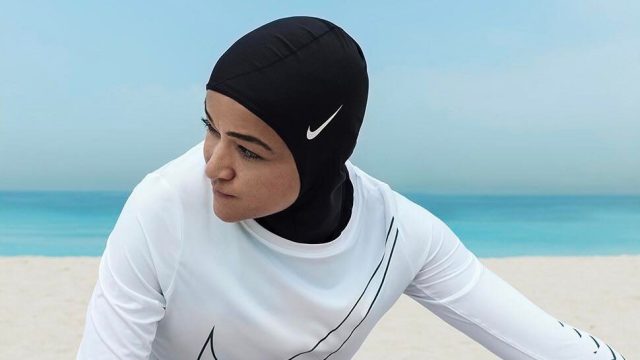 Nike usually inspires others when it comes to fitness goals, but we're currently super inspired by Nike and their efforts to become more inclusive — since the athletic company has just announced the Nike Pro Hijab. For Muslim women who wear this head covering, they'll now have more choices when it comes to their fitness attire and be able to work out while feeling comfortable.
https://www.instagram.com/p/BRU1H-2gk3Q
While Nike's sport hijab will not be the first of its kind, as perhaps the most notable fitness brand in the world, they are making a statement of inclusion and acceptance by offering this item. It's just one of the many diversity strides that Nike has been making recently. Maybe this should come as no surprise since, in May 2016, Nike announced the majority of their employees are minorities.
https://www.youtube.com/watch?v=9BAeEbz_TVE?feature=oembed
Despite the hint that they'd be releasing an athletic hijab made of breathable fabric, the efforts that the company is making are so important and will make a difference to so many women.
This hijab announcement follows Nike's Diversity campaign for Black History Month and its recent announcement that the company has finally launched a plus-size line. So, basically, Nike is crushing it when it comes to diversity.
Vogue Arabia reported that the high performance hijab won't be available until spring 2018, but when it does hit the market, it's going to be a game-changer.