Nike debuts inspirational ad featuring an 86-year-old triathlon athlete…who is also a NUN!
Nike has been delivering the goods lately. Their commercials have focused on body positivity, featured a transgender Olympic swimmer, and highlighted badass female athletes! Now they're making us proud all over again by featuring an 86-year-old triathlon running nun in their "Unlimited Youth" campaign.
Narrated by Oscar Isaac (aka Poe Dameron from Star Wars: The Force Awakens), the ad shows Sister Madonna Buder running and cycling over rough terrain, and even competing in an Ironman triathlon. Isaac playfully voices his concern…but then learns that she's competed in a whopping 45 triathlons and her nickname is the "Iron Nun."
"Do your thing sister, do your thing," he concludes.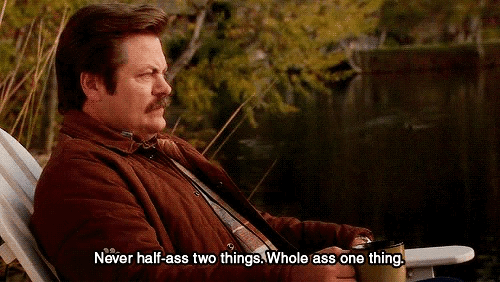 In a behind-the-scenes video from the shoot, Buder reveals how she didn't get introduced to running until she was well into her 40s (when a priest suggested it)! She also talks candidly about the ups and downs of her sporting achievements.
"There are times when I had to think about failures and not reaching the goal that I may have set for myself. Then I realized — the only failure is not to try."
AMEN SISTER!!!! So much YES.
Here's the Nike ad, followed by the behind-the-scenes video. Grab the tissues, because you'll be happy-crying all freaking day. https://www.youtube.com/watch?v=SEf7MoQYgzE
https://www.youtube.com/watch?v=UEhKxszMd70?feature=oembed