Nike's new ads are all about body inclusivity and it's the greatest thing ever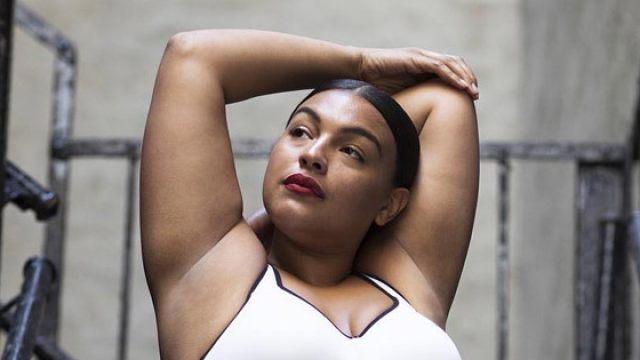 It can get a bit exhausting when the only adverts you see for sportswear and, well, most general adverts aren't particularly representative of the variety of different body shapes out there. Of course the only people that exercise regularly aren't all toned and sculpted, that isn't reality.
So, in an aim to combat unfair representation, Nike have just released a string of new adverts and they R-U-L-E!
The new set of images feature a bunch of curvy model and fitness instructors, and they're absolutely brilliant. Rather than drawn attention to the fact that the models aren't your regular athletes, Nike just describes the product, and giving little facts about buying sportswear.
This is Paloma Elsesser, and she's rocking this Nike Pro Bra.
"Most women wear a band too big and cup too small," Nike wrote under picture. "Raise your hands above your head. If the band moves up, you may need to size down."
This is Claire Fountain, and she's also rocking a brilliant sports bra.
We're totally into the way that Nike don't draw attention to what they're doing, but are rather presenting these pictures as matter-of-fact. It's a really great step in the right direction, and one we'd love to see more of, especially when it comes to body inclusivity and representation.
What's even more heart warming than the pictures is the comments under them, with loads of people praising Nike for deciding to shake things up.
"Thank you @nikewomen for finally representing curvy athletes," one user wrote. "I'm tired of trying to find my work out wear in size large when the only sizes available is small or extra small."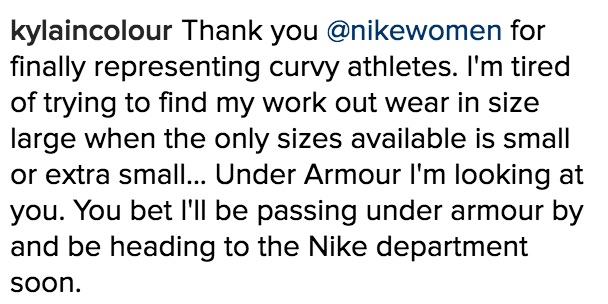 Another user noted, "Finally true reflections of real women who don't get photoshopped post production or dream worked by Hollywood. Good on you Nike. Lead the way because women everywhere and every size need the industry to change."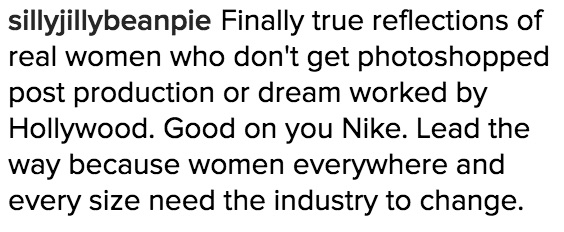 "Love this ad! Kudos for showing a real woman. I say keep it coming! Woman of all sizes deserve fabulous fitness clothes. Thank you and thank you for the innovation and technology to keep our breasts looking and feeling great as we work out. I always exercise in Nike and love the clothes. An ad like this, makes me love the company even more. ????"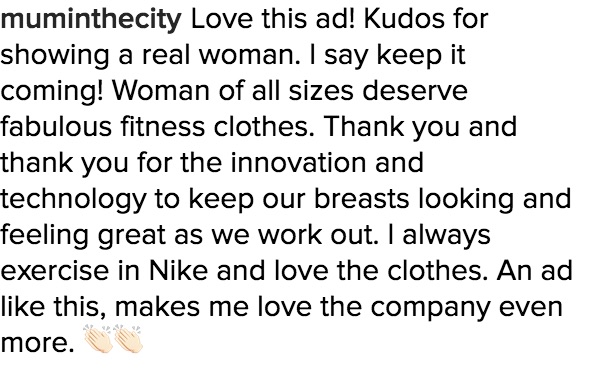 More of this please!
(H/T: Cosmopolitan)