Nike just teamed up with Bandier to deliver us the most delicious rose gold sneakers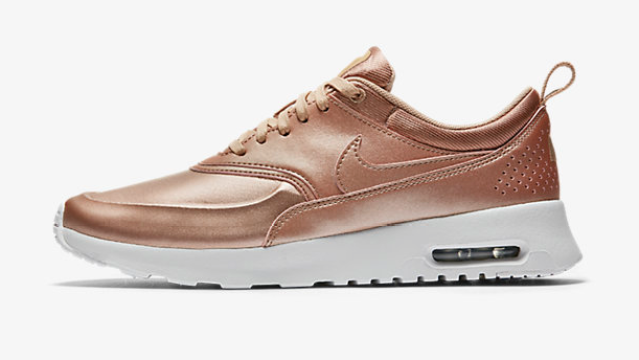 Before you cast your Christmas wishes for those sparkly gold layering necklaces you've scouted out on Etsy all year long, consider changing your plan. Not from gold to …something else, that'd be insane. But from rose gold metals to a fresh-to-death rose gold sneaker. YES, WE KNOW! How dare Nike and Bandier release these beauties when our holiday desires have already been documented and distributed?! Nonetheless, Nike's limited-edition rose gold sneakers, exclusively available at Nike.com or in person at Bandier, aka the one-stop shop for everything that's dope, are making us rethink everything and anything else we asked for. Just one pair of these beauties, please? And then maybe a back up? A pair for just the gym? Come on, we've been so good this year.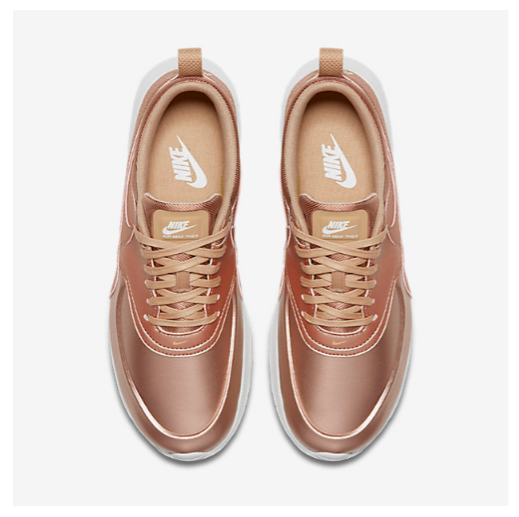 "Rose Gold is a color that represents a woman's strength and femininity," cited Bandier's founder and our best friend at the moment, Jenn Bandier. "When you put on sneakers or apparel from Nike's Rose Gold collection, you feel like Superwoman — it's empowering!"
And speaking of good, we didn't know Santa himself was behind the counter at Bandier this season. Get this: when (not if, when) you pick out a pair of rose gold sneaks for  yourself somebody at Bandier, "you'll get a complimentary rose-flavored Balm Dotcom from Glossier and a matching rose-gold Nike notebook." That's a free stocking stuffer duo that's just thrown in for the hell of it because Bandier's got our back (they're also in the middle of their first ever online warehouse sale right now, where everything is up to 70% off. …GO!). Just imagine the selfies, the pairing of your warm, pink metallic shoes to your rose gold iPhone, the athleisurely ease of never needing another pair of sneakers again. Remember, it's all in the name of empowerment!
To restate: we were good, but were we this good? Shh. Sure we were.