A dermatologist tells us the best nighttime beauty products to use, according to skin type
Nighttime beauty buys have grown increasingly popular as sleeping packs, masks, and serums continue to revolutionize the way we treat our skin imperfections as we sleep. While these ingenious beauty buys can pamper your skin while you snooze, it's important to note that not all nighttime beauty products are created equal. In fact, each skin type should determine products based on ingredients, according to board-certified dermatologist Dr. Debra Jaliman, MD.
Those with dry skin, for example, should look for ingredients like hyaluronic acid, glycerin, and ceramides, because Dr. Jaliman says they are beneficial for people who need the extra hydration. While it may be tempting to use retinol, she strongly advises people with this skin type to use such products sparingly because they might dry your skin out even more.
For those with acneic skin, Dr. Jaliman suggests using products with retinol and salicylic acid to help combat breakouts. Products with niacinamide are also a great choice, she explains, as they help with the redness often associated with the condition.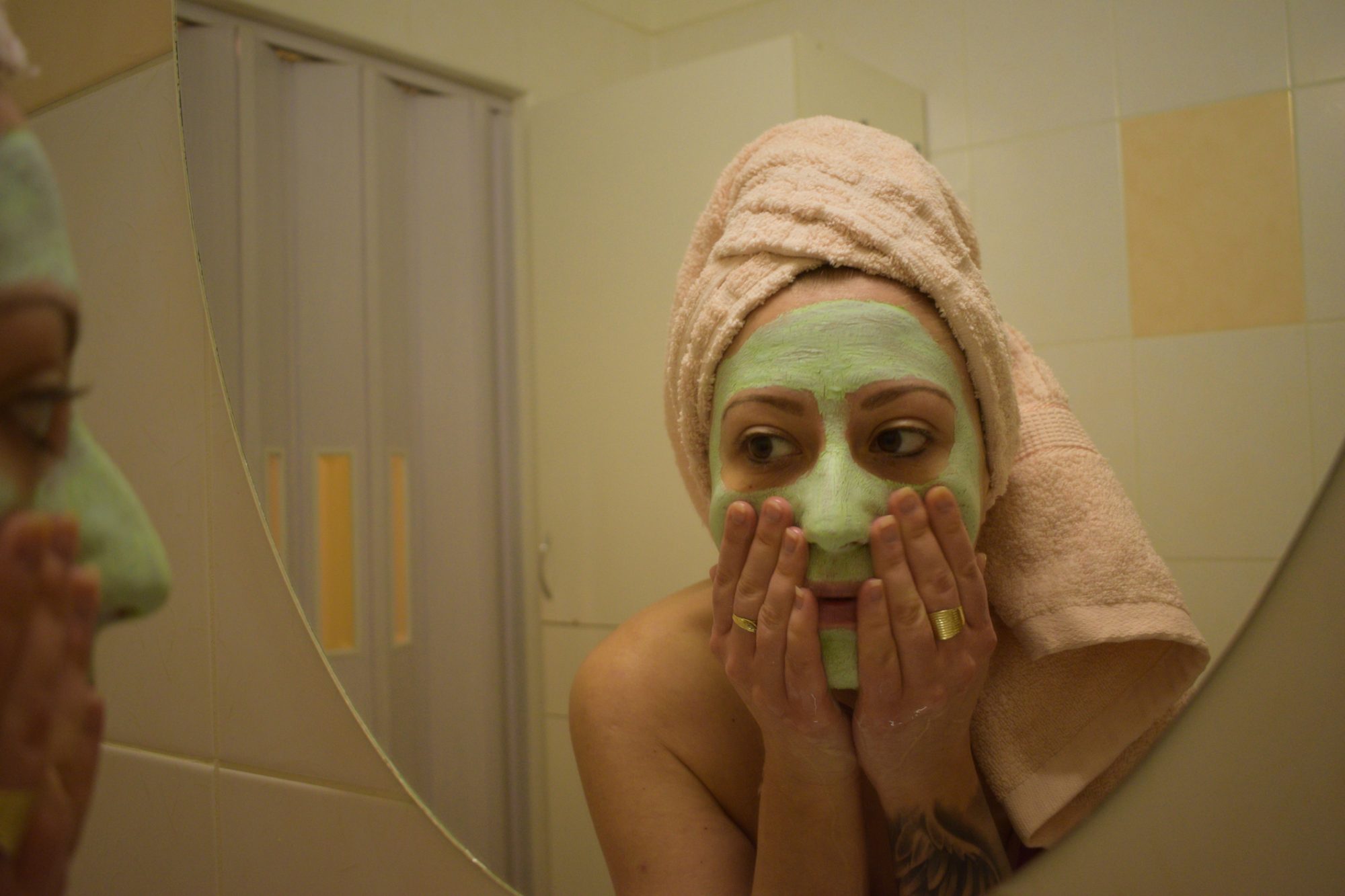 If you have mature skin, Dr. Jaliman says that products with retinol are definitely worth investing in, since they help fight fine lines and wrinkles. However, it's important to use your product with caution—retinol should not be used during the day because it becomes ineffective when it comes into contact with the sun.
If your skin is on the sensitive side, Dr. Jaliman says a product like the CeraVe Night Cream is great because it contains ingredients like ceramides and hyaluronic acid, which both lock in moisture.
Now that you know which kind of ingredients to look for when shopping for your perfect nighttime beauty products, we rounded up a few must-have essentials that will keep your skin smooth and ultra-radiant while you snooze.
QUIZ: Which At-Home Beauty Routine Is Right For You? Find Out!
1Best for uneven skin tone: My Clarins Re-Charge Relaxing Sleep Mask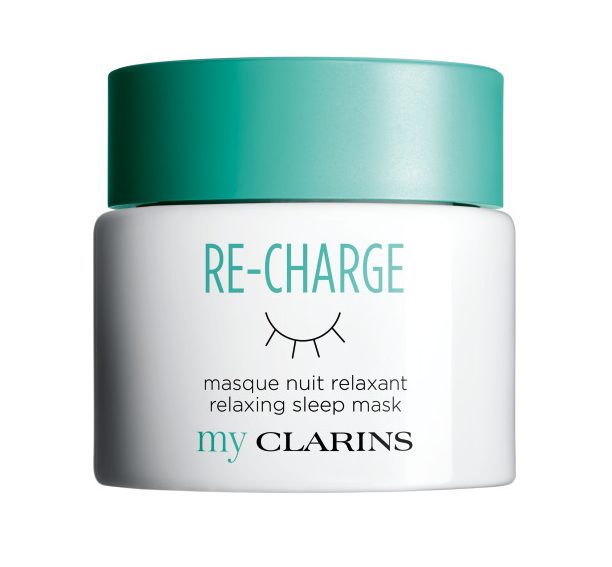 This sleep mask fits the multitasking bill: It removes pollutants and toxins while plumping and brightening skin overnight.
2 Best for dark under eyes: Pacifica Rose Jelly Beauty Sleep Under Eye Gel

Perk up those under-eyes with this nighttime eye jelly, which uses blue tansy, peptides, and rose hips to give your peepers that well-rested look.
3 Best for anti-aging: Mount Lai Gua Sha Facial Lifting Tool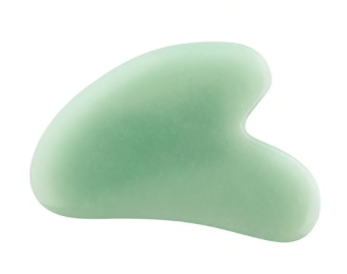 Add this gua sha tool to your evening routine to help boost the performance of your overnight serums, creams, and oils.
4Best for inflamed skin: Beuti Skincare Beauty Sleep Elixir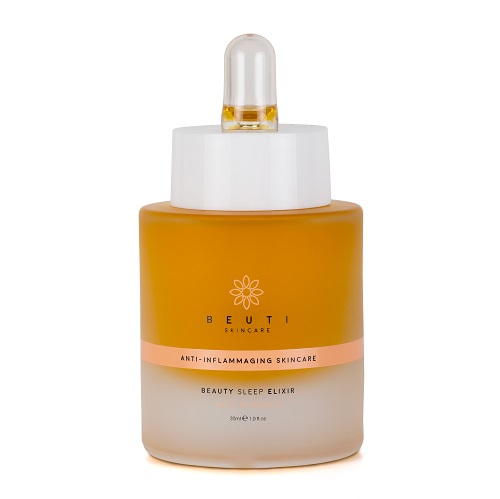 This royal-endorsed (Kate Middleton is a fan!) sleep elixir protects the skin from unwanted inflammation thanks to its blend of anti-inflammatory organic oils.
5Best for James Read Sleep Mask Tan Face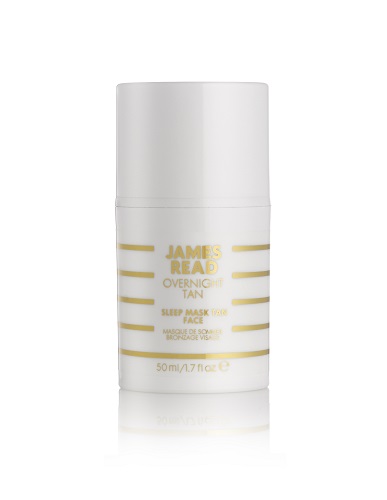 Get that summertime glow while you sleep with help from this mask, which gives your complexion a nice, subtle color that's not over the top.
6Best for those on a budget: Tool Cool For School Sleeping Pack
Great for those on a tight budget, this intensive overnight treatment mask will treat your skin to essential skin-boosting ingredients such as vitamin A, vitamin C, and beta-carotene.
7Best for dry skin: Nuria Overnight Recovery Cream
Looking for a good night cream? Let this one nourish your dry skin and protect it from environmental aggressors.
8Best for aging skin: Alpha-H Beauty Sleep Power Peel
This overnight power peel is filled with glycolic acid, retinol, and shea butter to help your skin remain soft and stimulate collagen production as you use it.
9Best for tired skin: Orveda Overnight-Skin Recovery Masque
Yes, this overnight masque may cost a pretty penny, but its amazing blend of bio-fermented kombucha black tea, marine enzymes, and botanical glycerin makes it worth the splurge.
10Skin Design London Sleeping Beauty-Midnight Collagen Feast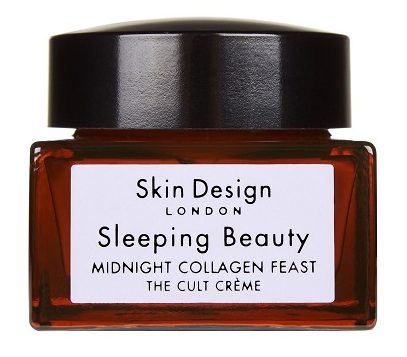 Expect plant-based collagen, antioxidants, and vitamins to transform tired and dull-looking skin as you snooze.
11Best for oily skin: Mario Badescu Seaweed Night Cream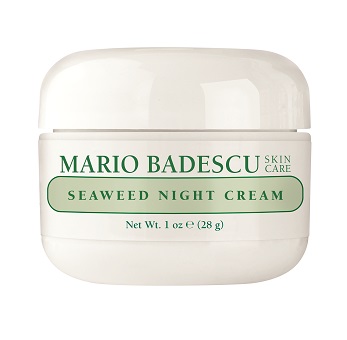 Suitable for combination, oily, and sensitive skin types, this ultra-gentle night cream will hydrate your face without leaving behind a greasy residue.
12Best for uneven skin tone: Drunk Elephant A-Passioni Retinol Cream

Slater this retinol cream on your face if your complexion could use the boost. It uses vegan retinol, winter cherry seed oil, and vitamin F to reveal younger-looking skin with each use.