Here are 7 reasons you should start using a night oil, and the best products to get you started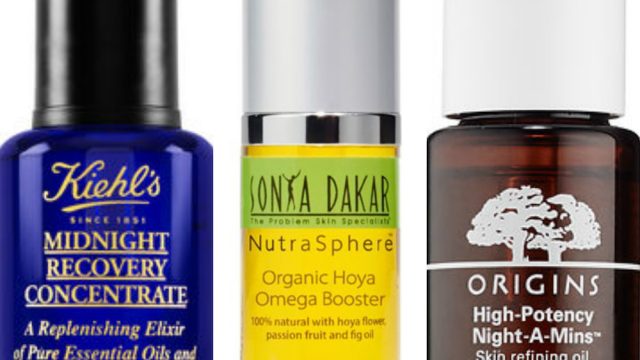 Once upon a time, seeing the words "oil" and "face" paired together did not elicit a pretty sight. Whether you've ever struggled with breakouts or oily skin though, it matters not. Because night oil is most definitely your friend, and not only will it *not* break you out, but it can actually improve your skin colossally.
But why take it from us? We went straight to the celeb-adored esthetician, Sonya Dakar, to find out exactly what night oil is, and how it can seriously transform your face into flawless, baby-smooth skin.
1Night oils actually balance out your skin's oil production.
https://www.instagram.com/p/BOKNQ2KF-Pz
Yep, you read that right. Instead of making your face, well, more oily, night oils can help balance out your skin.
"Immediately after using a face oil, your skin's oil production should balance," Dakar explained. "As a result, oily skin will produce less oil because it's getting signals that its balanced and dry skin should feel immediate relief."
2Your other skin care products will actually work harder for you.
Applying night oils as the last step of your nightly skin care routine will not only moisturize and illuminate your skin, it will lock in the nourishing ingredients from your serums or lotions. AKA, your face and not your pillow will absorb more of your skin care product's amazing benefits.
"Apply it as the last step in your regimen to seal all your products into your face, neck, and chest," Dakar said, adding that "if you are using a sleep or overnight mask then it should be the second to last step."
3But, night oils can actually be used in the daytime, too, *if* you know how to use them.
https://www.instagram.com/p/BSwK2BohAqq
Like the name implies, night oils are intended to be used at nighttime. This is because they're often too heavy to layer under makeup or to wear around all day. However, you can reap twice the benefits of night oils if you choose to use them during the daytime as well.
"They can be used morning and night!" Dakar said. "I understand that some people do not want to use oils or heavy cream during the day for fear of looking oily or greasy but with a quality face oil, you will not need to worry. It should absorb into the skin and just leave it glowing and hydrated, perfect for a.m. and p.m. use."
4We repeat: Oily or acne-prone skin will benefit from them.
There's no reason your skin can't benefit from the nourishing properties of night oils. Just make sure to steer clear of ultra-heavy formulas, and look for noncomedogenic on the bottle.
5If you have oily skin, this is the type you should use.
"If you have oily or acne-prone skin, look for a light-absorbing and all-natural oil," Dakar said.
She recommends looking for products with flaxseed oil, as it is high in omega fatty acids. But please, stay away from any sweet almond mineral oils. She says,
"I find them too heavy for the face, particularly for skin that is acne-prone."
6Night oils can also help combat anti-aging skin issues.
Nope, these babies aren't just for providing a luxurious facial glow and sealing in moisture. The right night oils will also help fight fine lines and promote a youthful complexion.
"You can look for extra anti-aging or antioxidant actives so your skin can absorb while you sleep and work to repair itself," Dakar said.
7Be warned: Night oils are so freakin' amazing, you may never be able to stop.
Is it safe to stop using a night oil at any time? Obviously. But after seeing their gorgeous impact on your glow, quitting may be harder than you think.
"Once you begin using a good oil, it becomes addicting and you can't imagine not using it," Dakar said. "Your skin craves it, and your complexion looks and feels so much healthier."
Ready to try out night oil for yourself, are you? Here are 11 super-powered ones we suggest…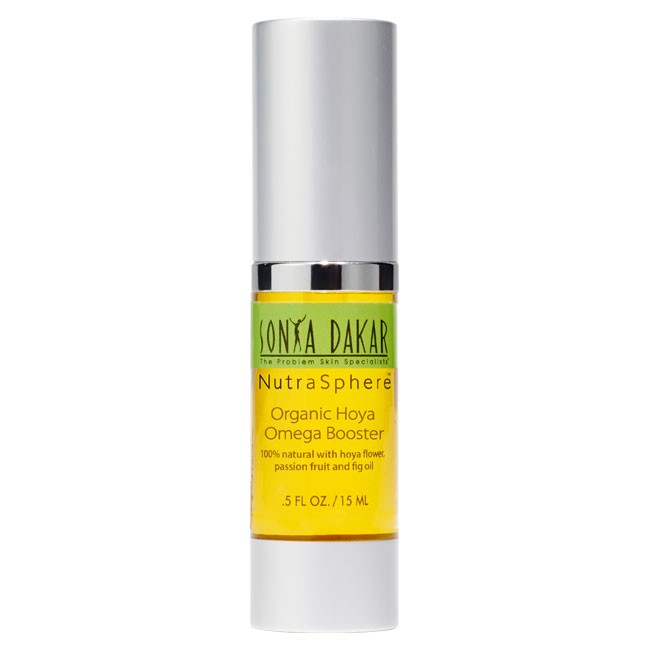 Which night oil caught your eye (see what we did there)? We'll be stocking up on our faves now that we know the power of night oils.