Niecy Nash talks about self-love, her upcoming role in "Claws," and the drugstore lipstick she always carries in her purse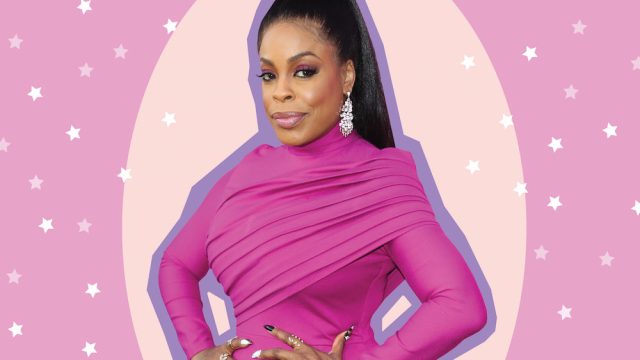 When Scream Queens didn't look like it was going to be renewed for a third season, I was bummed to not have "Mom," aka Denise Hemphill, aka Niecy Nash, around anymore. So when Claws was announced I quickly dried my tears, because a new show about women working in a nail salon led by Niecy herself was pretty much the next best thing.
Niecy plays Desna, the HBIC of a Florida nail salon who gets caught up with the mafia. Alongside fierce nail art and hilarious salon hijinks, we witness the many different layers of Desna's personality, all presented by Niecy with grace and ease. Desna juggles her job, new responsibilities, and being a ride-or-die to her lady crew, while also taking care of her autistic brother Dean (played by Harold Perrineau). She is gooood.
We got a chance to visit the set of Claws in New Orleans and chat with Niecy about her new role, body confidence, and of course, nails.
HelloGiggles: What attracted you to the role of Desna?
Niecy Nash: It was the fact that I had never played this woman and I hadn't seen her on TV. I thought, "Oh. This is going to be delicious." Going from a manicurist to a queen pin in the Dixie Mafia, that journey has got to be something. I said, "I want to be on that ride."
HelloGiggles: I love how badass she is, but she's so sweet with her brother.
Niecy: Yeah. We know those kinds of women.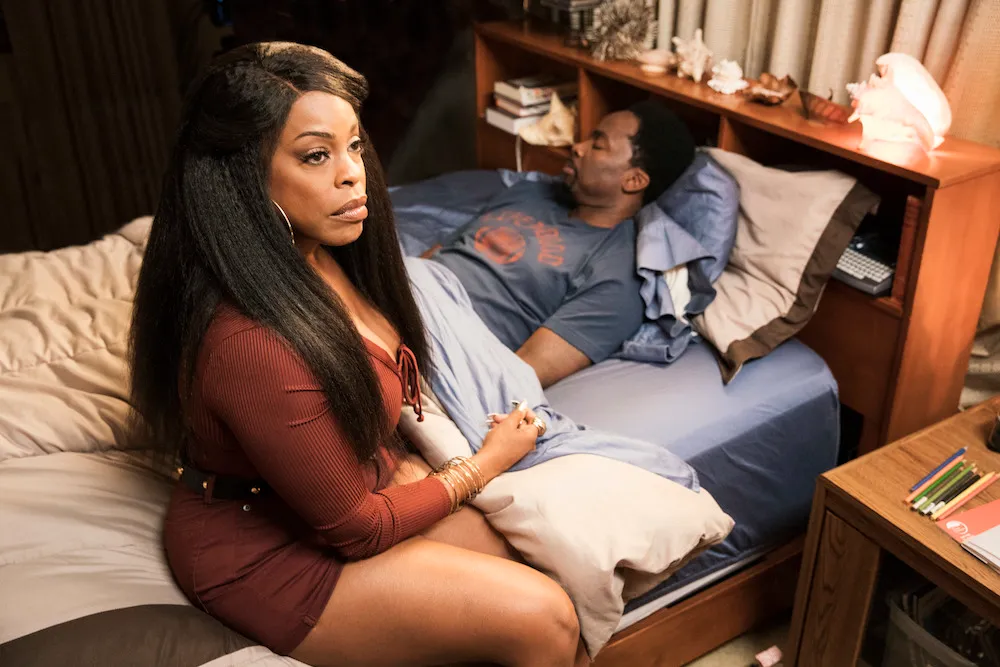 HelloGiggles: I love how recently you posted that apology to yourself on Instagram. How did you come to that place of self-love, and why did you decide to share that?
Niecy: I usually never post things like that on my Instagram. If you follow me on my page, I'll do an inspirational quote, I'll do something loving with me and my husband, I'll do a behind-the-scenes photo. I usually never do that sort of a thing but it was a real place that I was in. I put that swimsuit on and I was like, "Wait a minute. What is all this extra I got going on?" And I was so hard on myself and then I heard all of the women in my head who affirm me and built me up. Their words started to come back to me. It blessed me so in the moment that their words took root. I felt like, "Don't be selfish. Somebody else may need to hear that."
HelloGiggles: You and Desna both love nails. Are her nail designs crazier than what you go for?
Niecy: Well, let's talk shape first. Because Desna is a very powerful stiletto shape. In my personal life, I'm a coffin shape. But I think these serve a point for Desna. Literally and figuratively. She's very ornate like a lot of beading, a lot of 3-D design. Me, not so much. I do like the beads, but the 3-D is too much in my real life. When the nail art sits above the nail, it snags. I like to change my hair up and trying to comb all my wigs, girl, and they get tangled in my fingernail jewelry so it's quite a bit.
HelloGiggles: What are some of your go-to skincare products?
Niecy: Okay, if I was going to splurge, it would be Guerlain. I love their whole 'Orchidée line. However, if I was going to the drugstore, I get tea tree oil, I get apricot scrub. Palmer's has this little face serum. I do a lot over-the-counter.
HelloGiggles: What are your favorite makeup products?
Niecy: First of all, for coverage, I love Black Opal. And I just started using these Color Jolt lipsticks by Maybelline because it's so saturated with color. You know how a matte dries you out? This doesn't dry you out, but you still got color, it's rich. And I love "Better than Sex" mascara.
HelloGiggles: Do you have any strange beauty secrets in your regimen?
Niecy: I'm a steamer. I steam a lot and I follow that up with ice.
Claws premieres on TNT on June 11th.