These women are fighting to make the American Dream a reality for everyone
"We see how society worked. It can no longer work that way again."
These words set the tone for the first installment of Pabst Blue Ribbon's documentary series, America Dreaming. The YouTube series examines how the most diverse generation in American history (43% of young people identify as multicultural, according to the documentary) is fighting for a country that actually abides by the tenets of the American Dream, which Dictionary.com defines as the idea that every person "should have an equal opportunity to achieve success and prosperity through hard work, determination, and initiative."
But for as long as America has existed, we know that oppressive systems have been in place so that only certain people — those who are white enough or rich enough or male enough — can achieve success and prosperity, no matter how hard they work.  America Dreaming follows young people who are transforming their communities and "redefining the American Dream" through social justice — people like Niecee X, a founder of the Black Women's Defense League (BWDL) in Dallas, and Farmer Mai (Mai Nguyen), a Northern California farmer focused on organic farming, sustainability, and food justice. I caught up with Niecee and Mai in Downtown Los Angeles's Arts District right before they discussed the documentary series on a panel called, "A Conversation About Today's American Dream," hosted by Flaunt, Vice, and PBR.
About the series, Pabst Blue Ribbon says that today, "seventy percent of Americans define the American Dream as the freedom of choice: the ability to be who you want, love who you want, and write your own story."
Niecee X and Farmer Mai both incorporate that philosophy — freedom of choice — into their social justice work.
As BWDL's Facebook states, the organization "works for the immediate pursuit of an intersectional, safe, and free society" and "organizes to provide immediate protection and services to Black Women and those most marginalized by White Supremacy." That looks like self-defense training sessions and political education classes for the community, in addition to charity work and youth outreach.
Niecee X — who is also a poet, writer, and speaker — explains that many Black women and women of color don't have freedom of choice because discriminatory laws and unhealthy environments limit their resources and opportunities, and that's where BWDL steps in. Niecee specifically references BWDL's actions to help survivors of domestic violence, saying, "Domestic violence is something that we deal with quite a lot — but in some areas, it's not something that's really paid much attention to. We have the #MeToo movement, but for more marginalized Black and brown women around the country, they don't really have the [same] freedom to say 'I don't want this' or 'I do want this.' I'm making sure that choice is available to everyone, not just per class or per race."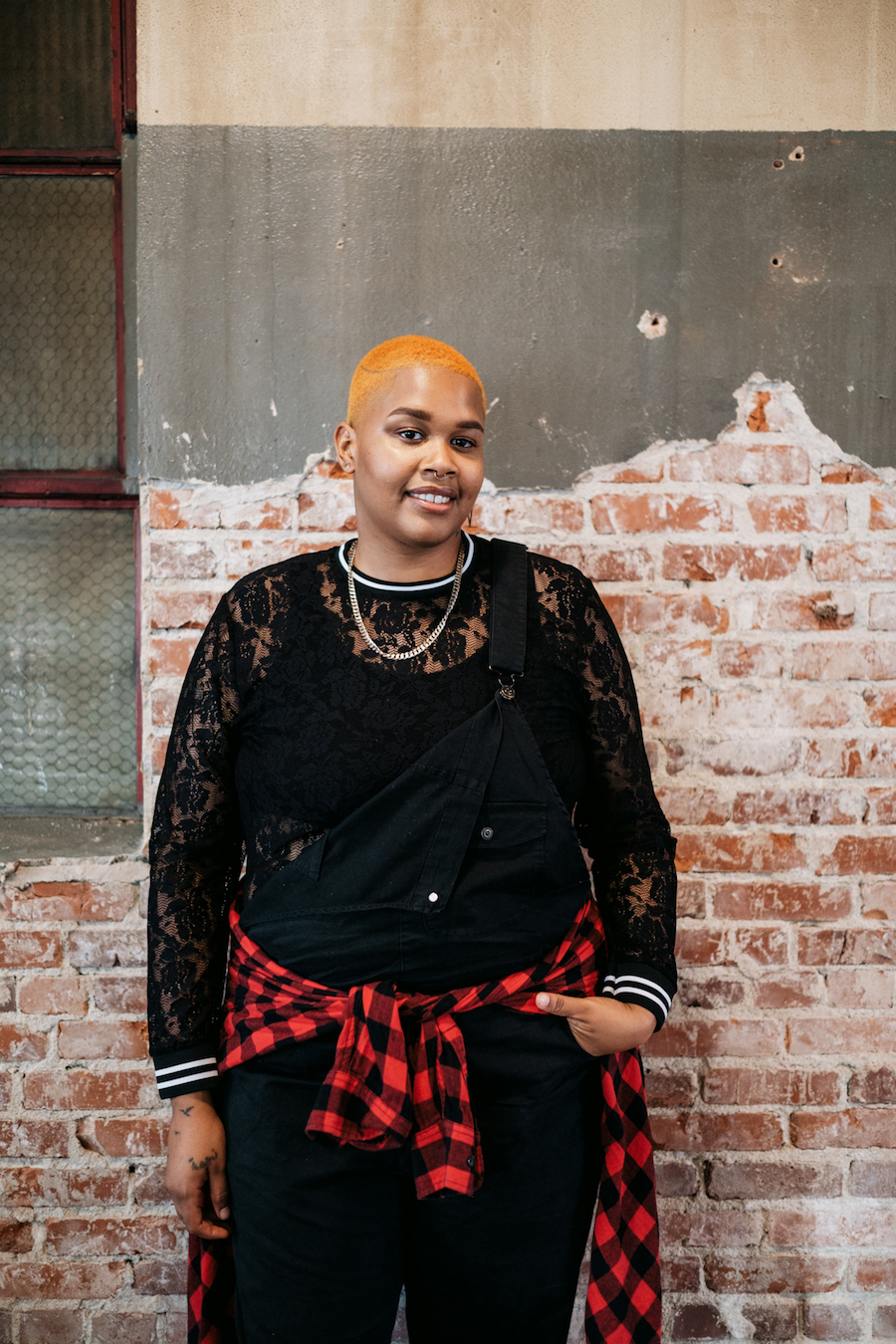 Black Women's Defense League's grassroots approach tackles the intersections of racism and misogyny, providing resources — and freedom of choice — with a level of understanding that other organizations in the community cannot. "We had a hotline where people could call in and just say that they're having a problem or they needed someone to come out [and support them]… It's just really forming a sense of community and realizing that each person can do something for the next person," Niecee says. "You don't necessarily have to have specialized skills to care. If you care, you figure out what resources someone needs and you help them. I think that creating systems that don't necessarily require specialization is really important. It means that she could help, that I could help, that you could help. It's building networks that really support people…"
When Hurricane Harvey wreaked havoc on Texas, BWDL leapt into action to ensure that marginalized communities were not forgotten, as they had been during Hurricane Katrina relief. Niecee says, "We worked specifically with single mothers and women within the community because we believe that women carry the brunt of a lot of the load — carrying a family and all of those different things  — so it just made the most sense to reach out to them first, evaluate their needs, and try to figure out how we could put resources towards that."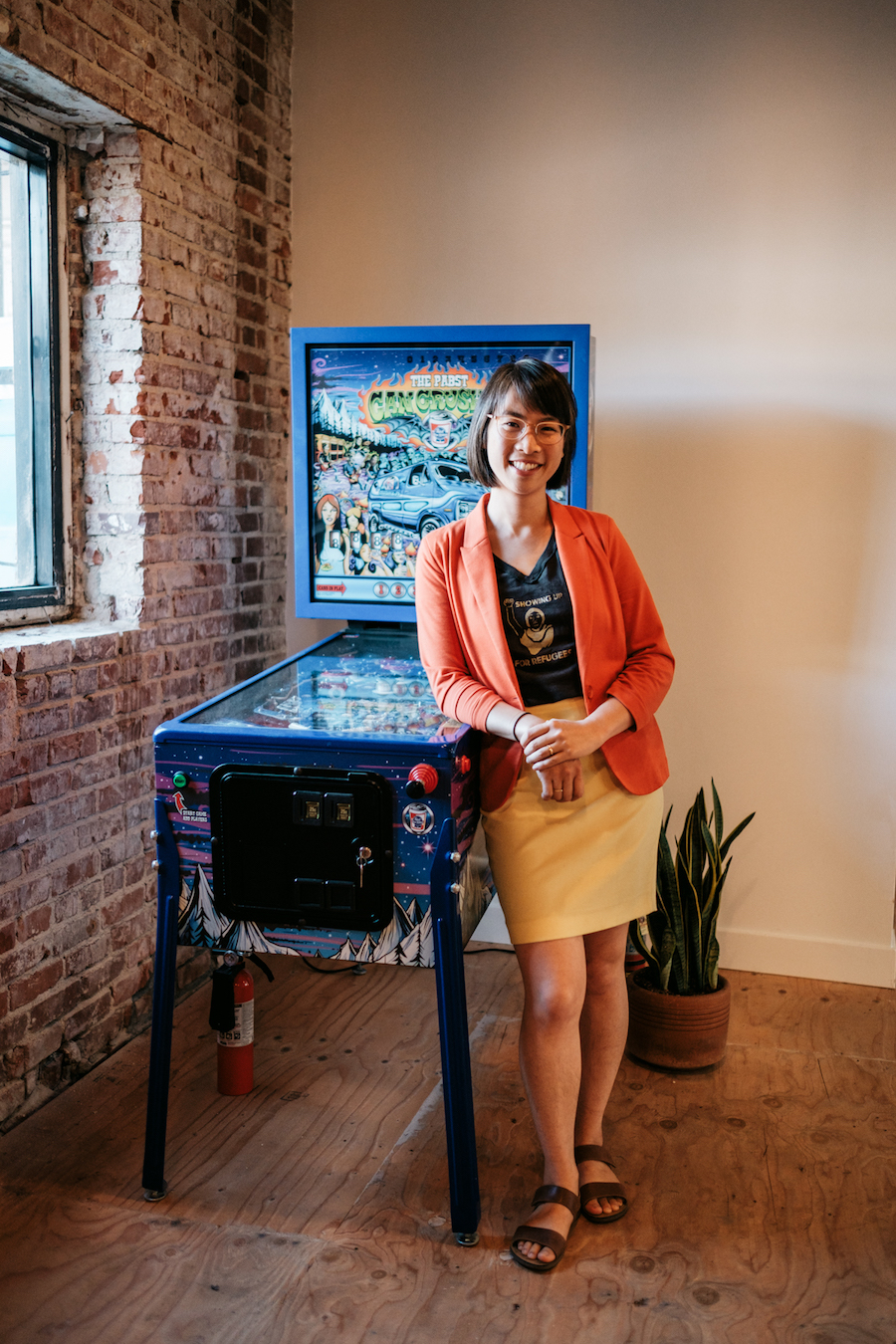 Mai Nguyen, also known as Farmer Mai, documents her journey and philosophies as a farmer on her website, FarmerMai.com. Working in Southeast Asian refugee camps directed her attention toward social inequality and food, and once back in the United States, she joined a refugee resettlement agency where she worked in disaster management. With that agency, she developed school and community gardens, farm incubator programs, and one of the country's first farmers' market food stamp programs. In Northern California, she focuses on farming organic heirloom ethnic crops and grains. Farmer Mai is also on the Board of Directors for the United States Federation of Worker Cooperatives, is an organizer for The National Young Farmers Coalition, and works as a traveling speaker.
"I was just looking at this: Only one percent of Americans farm. And only six percent of that one percent are under 35. And it's just like, oh yeah, there aren't very many of me," Mai says. "I got into [farming] because I have a background in doing climate research — but I was really just measuring how we're destroying the environment. And so I wanted to take a more proactive role, and the way that we transform the environment the most is through farming… Looking at how we produce food, but also who's producing it, and then where the food goes."
When talking about the American Dream as many define it, Mai is also critical of who has historically been given the freedom of choice — and who hasn't. "I think there's this American Dream of freedom of speech, of choice, of affiliation," Mai explains. "But there's the flip side to it: There's also the American Dream of acquisition of as many resources as possible for one's personal gain, so that you as an individual get to choose — but at the cost of others."
Her farming and work in the food system is a direct action to put choice back into the hands of everyday people. "In our food system, it's like we're constantly surrounded by an overproduction of food… We have a lot of food, but that distracts us from the fact that there is not actually a lot of diversity in that food. So what has been taken from the commons — in terms of seed diversity, ecosystems, and resilience — has been for the personal gain of the few seed companies and agribusinesses. [Those businesses] then had that freedom to acquire as much food as possible. For me, it's about getting that choice back in the commons so it stays there far into the future."
Niecee, Mai, and the other activists featured in America Dreaming have a vision for what the future could — and should — be.
Mai looks to policy and more educated choices as tools for a healthier, sustainable, and more equitable future. In our own lives, she recommends going to the farmers' market so we can build relationships with farmers. If we frequently go to certain restaurants, then find out where those establishments' ingredients are sourced.
While adopting these routines is important, it's not the only way to demystify our relationship to farming and improve the lives of farmers. We have to advocate for fair government legislation, too. "The farm bill is being discussed right now," Mai says. "The way that it's currently written, it would cut benefits from farmers who are low income. It would also cut funding to farmers of color. So people really need to call their representatives, their senators. The farm bill only comes up every five to eight years, so now is really the time to call."
In Dallas, Niecee X is using her entrepreneurial skills to further BWDL's mission for safer, more just environments for Black women and women of color. "We realized that the community work we were doing and our [desire] to continue is not sustainable if there's not a constant source of funding and people available to do that work," Niecee says. That led to the building of Revolution Café and Bookstore in Dallas, which Niecee explains will be the first and only women and queer people of color-owned bookstore in the city. But it's much more than a bookstore or a café — it's a space where folks can gather to organize and dream up revolution, hence the name.
"How many places can we go to and know that we're sitting next to another person who shares our experiences?" Niecee asks. "How many places can we talk about our experiences together? It's a vision to have that creative place to do poetry, to do art, to really make movements come alive."
Donate to Black Women Defense League's Revolution Café and Bookstore here. Learn more about Farmer Mai's ethical farming practices and philosophy here.