Nicole Scherzinger is STUNNING in this makeup-free selfie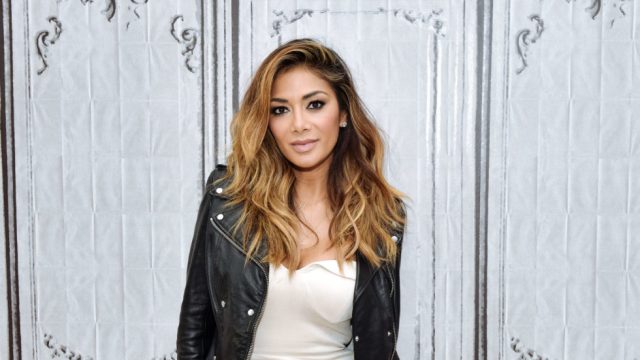 ICYMI, going makeup-free is all the rage lately, and we love it. Nicole Scherzinger is stunning in a makeup-free selfie she posted on Instagram, and we couldn't be bigger fans of the look.
Of course, the Hawaiian-born singer and actress extraordinaire has been busy lately, like voicing the mother of Moana in the new hit film of the same name. Btw, if you haven't seen it yet, put Moana on your to-do list — STAT! You'll feel all the feelings — go, girl power! — and be reminded that you can do anything.
But back to Scherzinger. In the past, she's given us vacation goals (Ibiza, anyone?) and now she's giving us #makeupfreegoals. Who's with us?
Okay, can Scherzinger be any more gorgeous?!
Of course, other women are in on the makeup-free movement, like Alicia Keys (who didn't even wear makeup to the VMAs!).
A couple months ago on Today, Keys talked about being makeup-free, saying it's "Really empowering, actually, really freeing… We put so many limitations on ourselves. I think we put limitations on each other. Society puts limitations on us. And in a lot of ways, I'm sick of it… It's about being our unique own selves."
We def hear that.
And you may remember Mila Kunis going makeup-free for the cover of Glamour earlier this year, too. Big ups to her, too!
As more and more celebs seem to be going makeup-free, more and more non-celebs seem to be following suit.
false
As @JustDeeSousa said, maybe you haven't gone out makeup-free before, or for a long time. The good news? It's never too late to start. As Keys said, it's certainly "empowering" and "freeing" — you never know until you try, right? I often go makeup-free and agree with Keys. And, the more you do it, the more you get used to it. Soon, you'll be like, "Wear makeup? Whaaaaaaat?!"
But as Keys also said, just because she's makeup-free rn doesn't mean you have to be.
However, in any case, it goes without saying that Nicole Scherzinger's makeup-free selfie is a ~huge~ inspiration to us all. She def gives us #makeupfreegoals, amirite?!