Nicole Scherzinger rocked an ocean-inspired jumpsuit at the "Moana" premiere and we love it
It looks like Moana is proving itself to be the most beautiful film of the year on both silver screen and at its star studded premieres. Hawaiian-born Nicole Scherzinger attended last night's London premiere of Moana, in which Scherzinger voices the mother of Disney's new breakout heroine. The gorgeous 38-year-old singer managed to stand out against an ocean blue carpet and matching blue backdrop in the slickest royal blue jumpsuit ever worn by a human being. Seriously, how do we even explain this most perfect article of fancy clothing? The top drapes like a cape, but with exposed shoulders (capes have one job and it's to cover shoulders, duh). The high mock-turtleneck acknowledges the film's late-fall premiere date, but that incredible slit up the center and cinched-waist combo says sexpot all year round. And is there a strapless bodice underneath it all?! It'd be impossible to see everyone's fave Pussycat Doll walk the carpet in this ridiculously fab number and then sit and focus on a movie for two hours. Unless, of course, the movie is the insanely anticipated Moana.
Observe Nicole's miraculous jumpsuit for yourself below!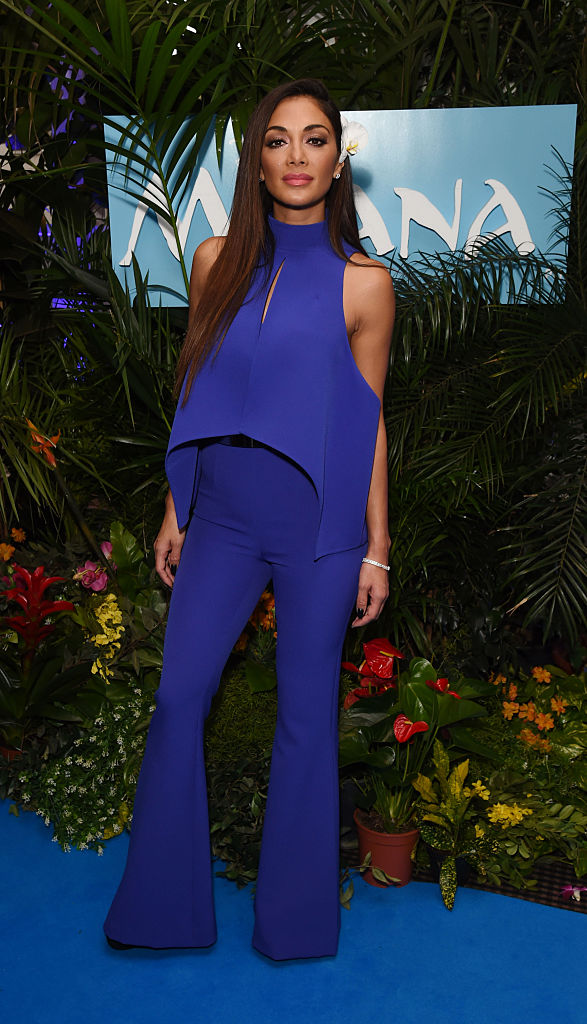 The curved hemlines and flared leg of this jumpsuit look like the ocean itself which, we guess, makes Nicole a mermaid?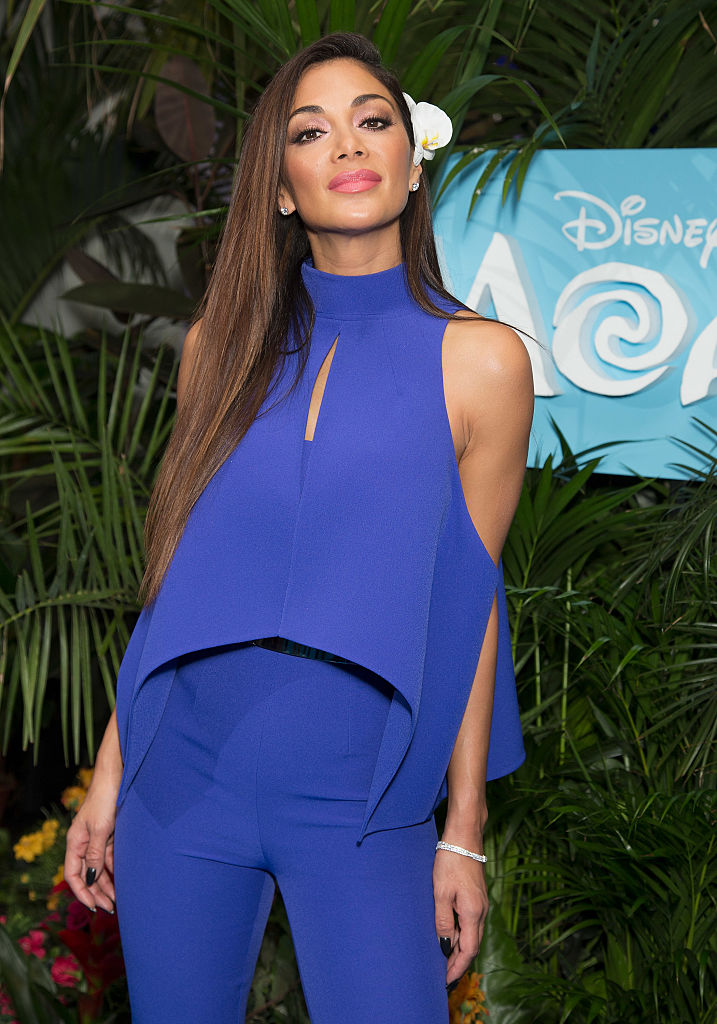 This level of swag is serious. Scherzinger paired the royal blue one-piece with some minimal diamond jewelry and a dark manicure. She topped the whole thing off with the most perfect Hawaiian flower stuck amidst her straightened chestnut locks. Yasss.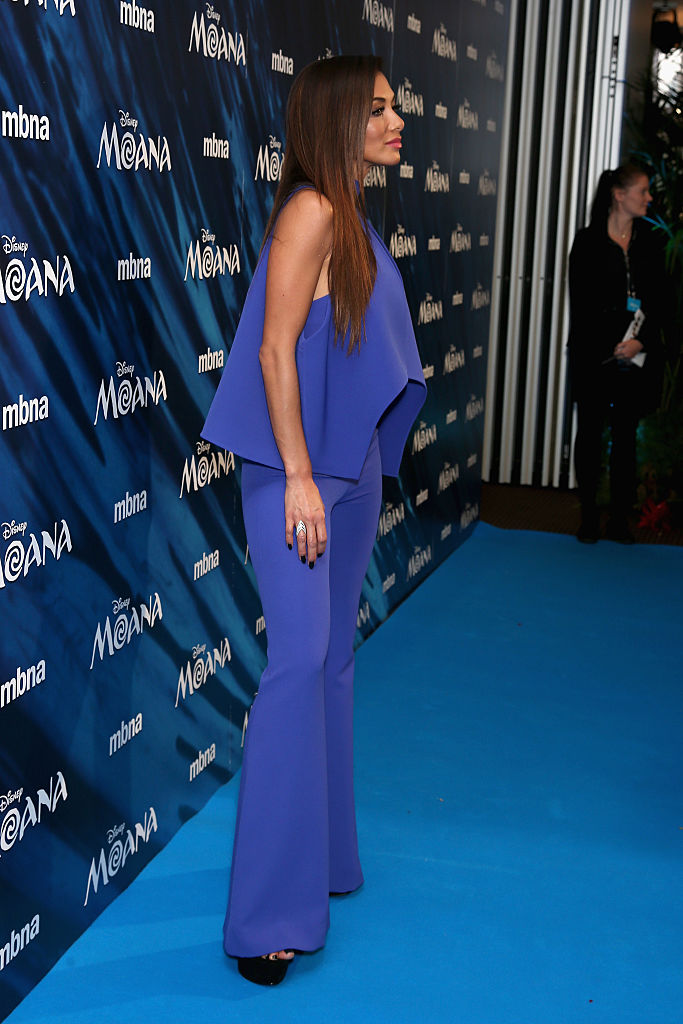 The star slipped into some platformed peep-toe shoes to keep her silhouette long and seamless.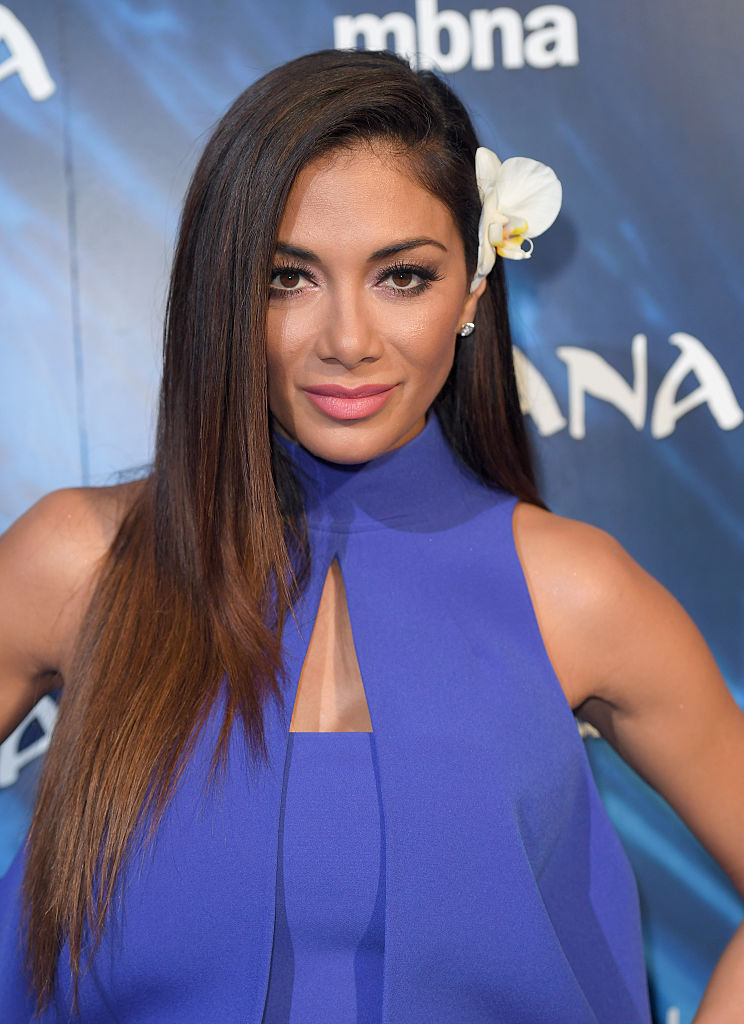 Nicole kept her makeup low-key to not rival her majestic suit. A bold lash, a rosy lip and a shimmery eyelid is all it really takes, and she knows it.
The whole cast seemed to have a great time on probably their millionth blue carpet for Disney's newest hit, but how could you not? The recreated Hawaiian atmosphere, the bright colors and floral everything... it's just a boost of energy and happiness for anyone who may come along. And as far as this cast goes, we only have one question…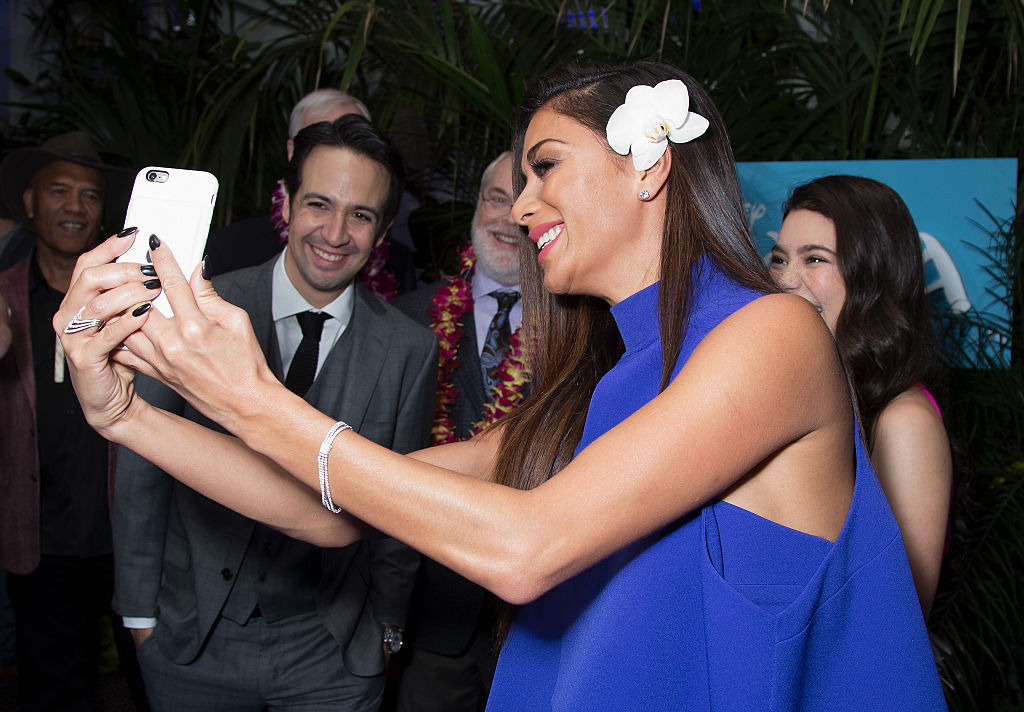 Uh, Nicole? Could you call us next time? Unless …think we could photoshop ourselves into this selfie?