Nicole Richie's latest outfit is a boho fashion dream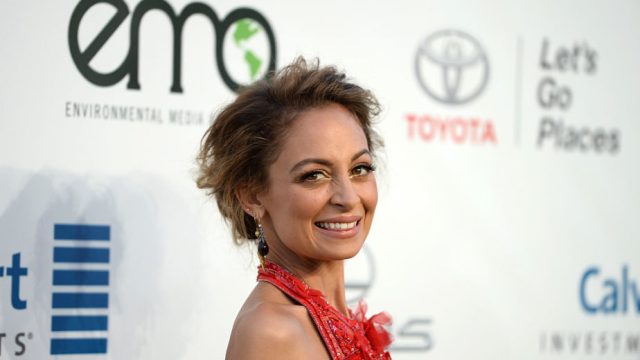 Okay, this actress never fails to impress us when it comes to her clothing choices, and Nicole Richie's latest outfit is a boho fashion dream. Of course, you may know that Nicole launched a clothing collection last summer, House of Harlow 1960, in collaboration with Revolve, reported InStyle. So it's no wonder that the outfit she wore to the NBCUniversal Press Junket on March 2nd makes all our bohemian fashion dreams come true.
Btw, ICYMI, Nicole will be starring in NBC's upcoming Great News, slated to premiere on April 25th. In it, she plays Portia, a co-host of The Breakdown, the cable news show within Great News, according to The Hollywood Reporter. Her fellow co-host is played by John Michael Higgins.
The show's plot?
It revolves around a mother-daughter relationship. When the mother (Andrea Martin) of another worker (Briga Heelan) comes to intern at the show, chaos and comedy ensue. We're in! It's written and inspired by the life of Tracey Wigfield, who also wrote on 30 Rock. Annnnnd, the show's brought to us by Tina Fey and Robert Carlock, so how can we not love it more?!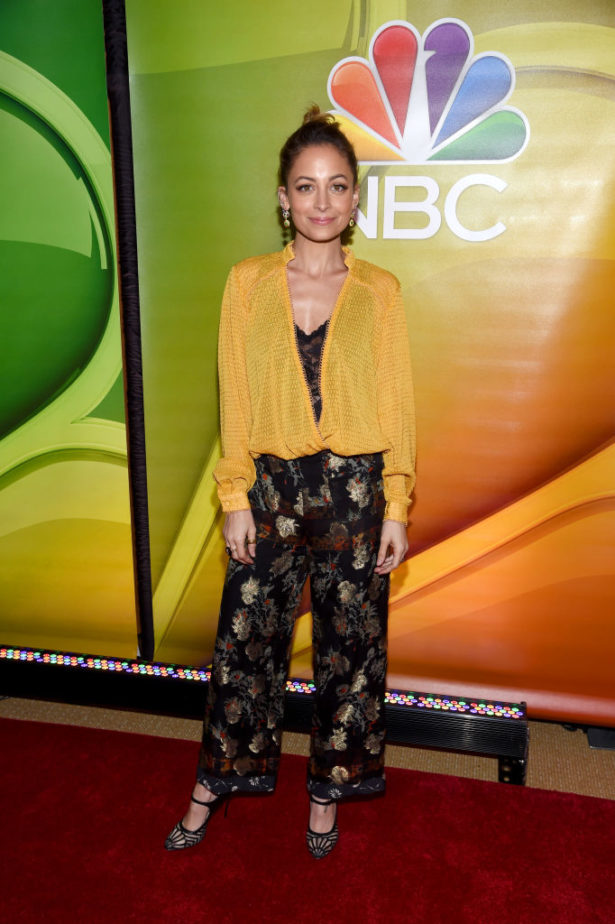 Niiiiiiiiiiice! Right?! And even when sitting down, Nicole and her outfit still look glam.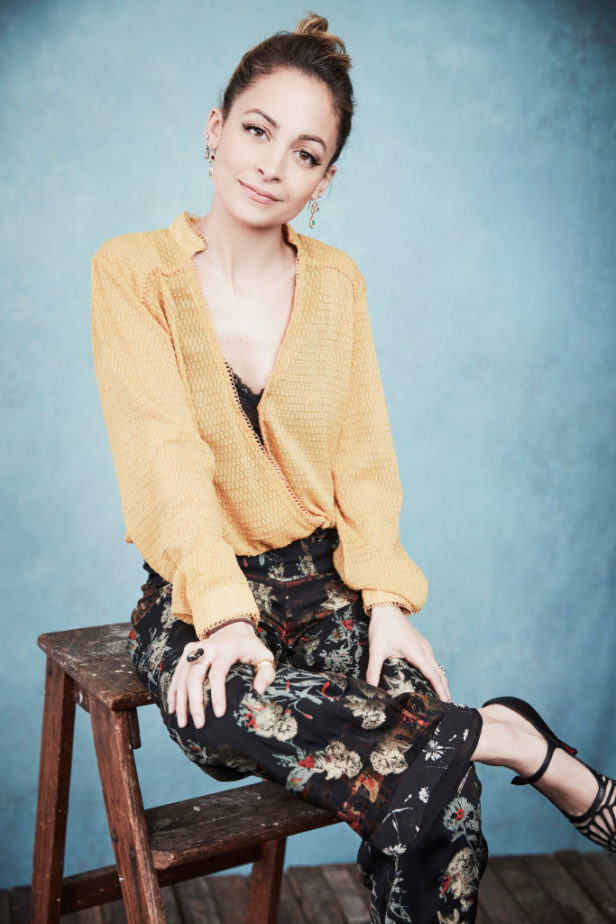 After a few serious photos, it was time for some fun!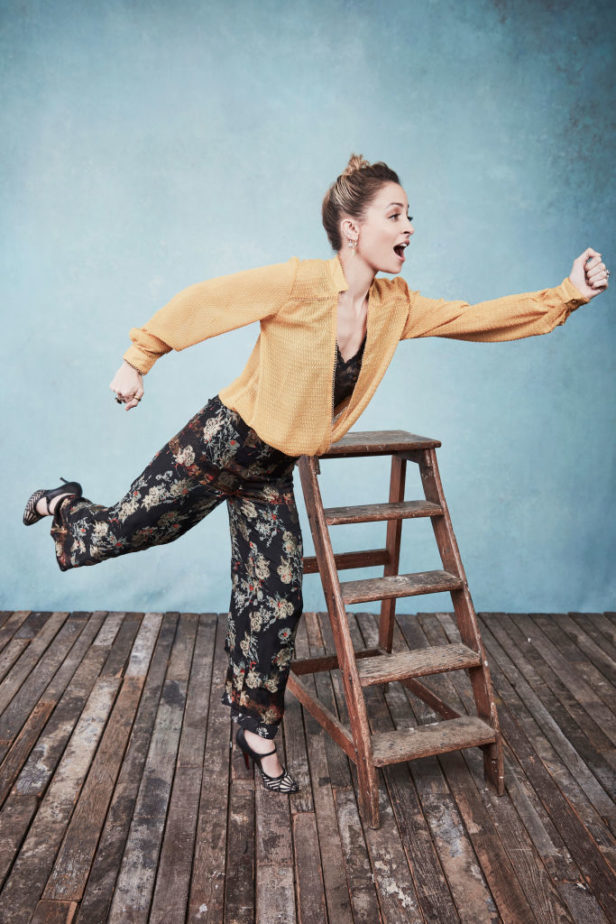 Here she is with a couple of her fellow costars, too, John Michael Higgins and Andrea Martin.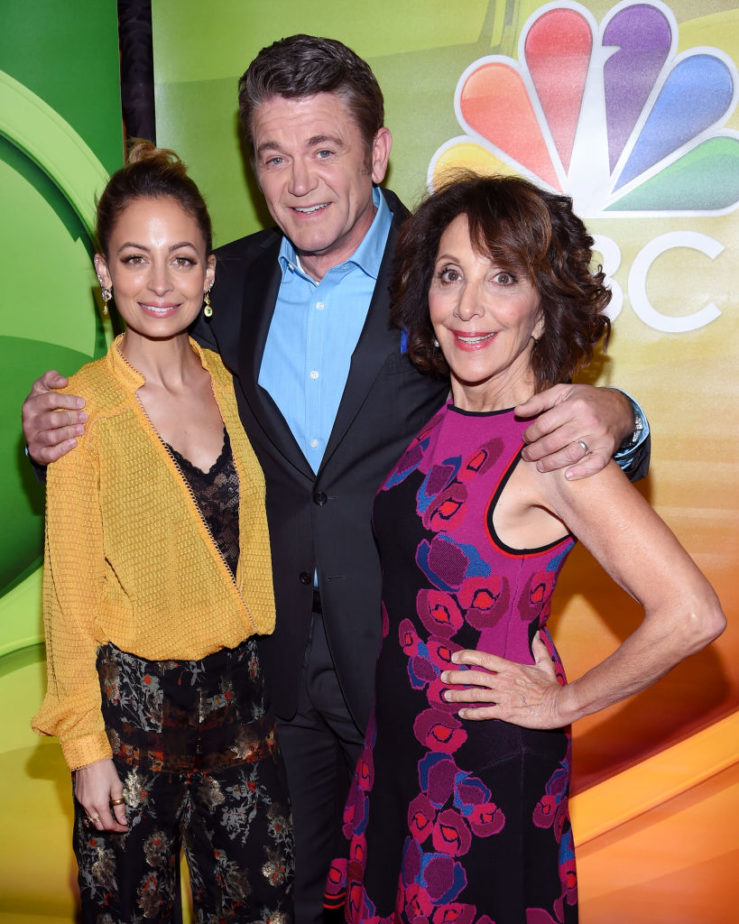 And, judging by these photos, it seems like they all have great having-fun chemistry!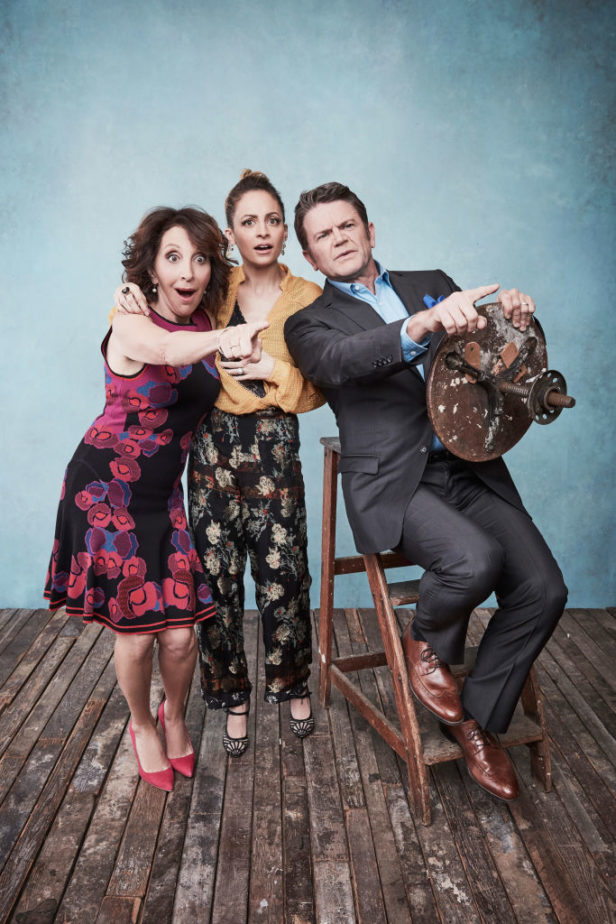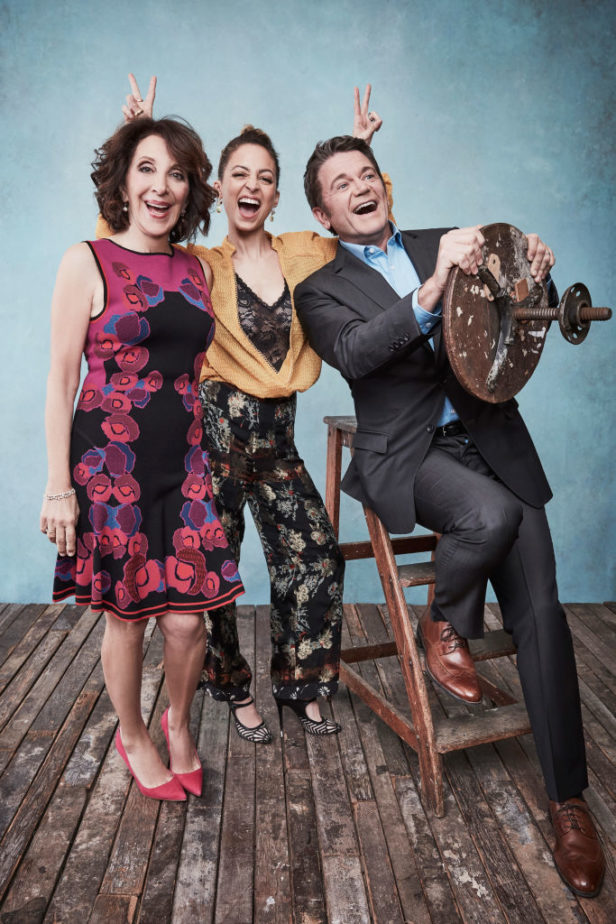 LOL-LOL-LOL! Curious about the show? You can check out the trailer for Great News here.
https://www.youtube.com/watch?v=OBnlC7oOxk4?feature=oembed
Now, in addition to giving us new #tvgoals, Nicole Richie's giving us even more #bohofashiongoals. While we wait for April 25th to get here, we're going shopping. Who's in?