Nicole Kidman's makeup artist told us how to contour very pale skin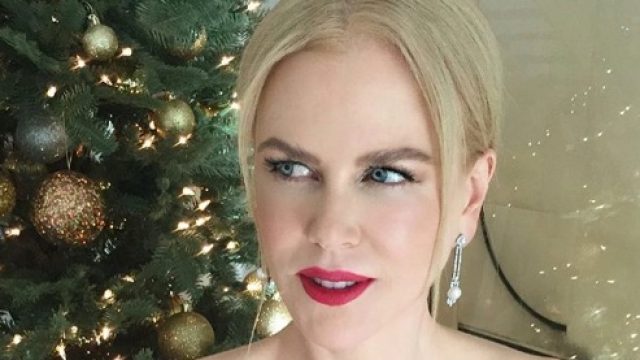 Contouring is an awesome way to draw attention to your favorite features. Properly done, it can make you feel like a QUEEN. But contouring — especially contouring fair skin — can be tricky.
So on behalf of fair-skinned beauty lovers everywhere, we asked makeup artist Kate Synnott to give us some tips. Kate is the National Lead Artist for Charlotte Tilbury's line of luxury cosmetics. You've seen her work on the red carpet, because she's also the beauty genius behind Hollywood A-listers like Olivia Kulpo, Elizabeth Chambers Hammer, Kourtney Kardashian, and the ULTIMATE fair-skinned goddess, Nicole Kidman.
Kate is obviously the perfect person to dish out some tips on how to contour a pale complexion. She generously gave us some specific advice, along with product recommendations, so anyone can rock that luminous Nicole Kidman-esque vibe.
Each person's face is unique (and we love it that way!), so before you apply any of the below tips, it's important to study your face shape and decide what areas you want to emphasize (with highlighting) and what areas you want to minimize (with contouring).
As Kate says, "This is all a lot easier if you have golden tanned skin, [...] if you have pale skin there is a danger of everything looking a little stripy!
Here are her top five tips for avoiding the stripy, streaked look and creating a contoured, pale-skinned glow:
1Don't try to copy "Insta makeup" IRL
Online beauty tutorials are great, but Kate says most of them don't focus on makeup for real life. If you're looking for a great contouring video, she recommends the below from Charlotte Tilbury (seriously — this is CRAZY helpful, and provides tips for neck contouring as well!).
https://www.youtube.com/watch?v=CcyykZphXIo?feature=oembed
2Blend thoroughly before you begin!
Make sure your foundation is blended and buffed-in properly to prevent the makeup from sliding during the day. Kate's favorite for a pale complexion: Charlotte Tilbury's Magic Foundation in Shade 1, Fair.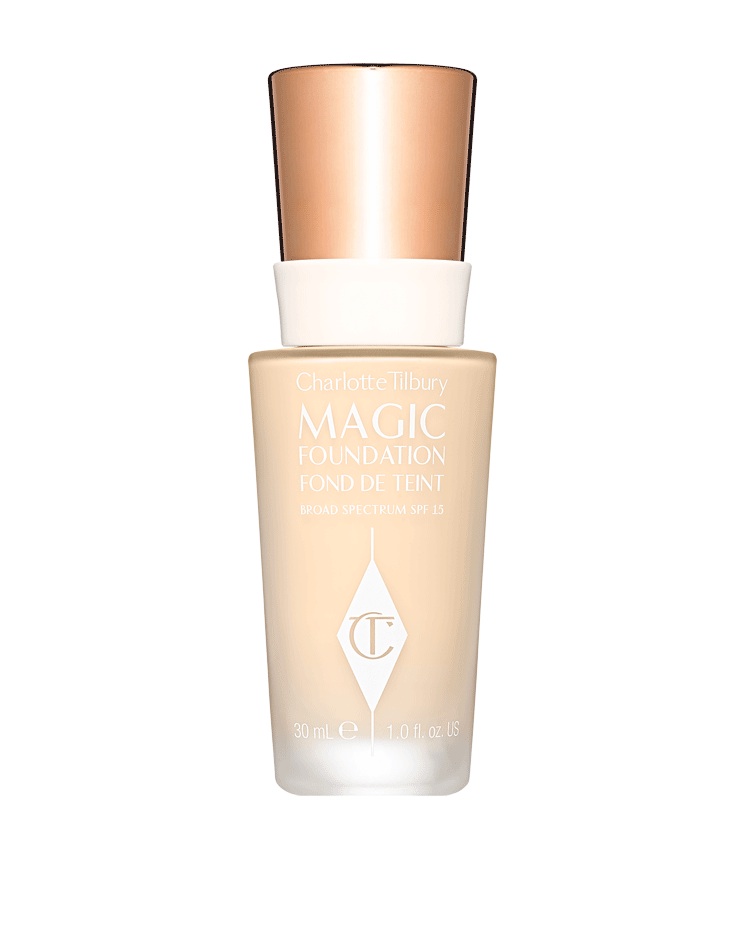 3Use a high-quality setting powder
Use a setting powder after you apply your foundation to create a silky canvas for the contour and highlighting. Make sure the products you're using are good quality. If you use powders that are rich in emollients, they blend better on the skin so you don't end up patchy and still get the dewy look that lasts! Kate's favorite: Charlotte Tilbury Airbrush Flawless Finish, Shade 1, Fair.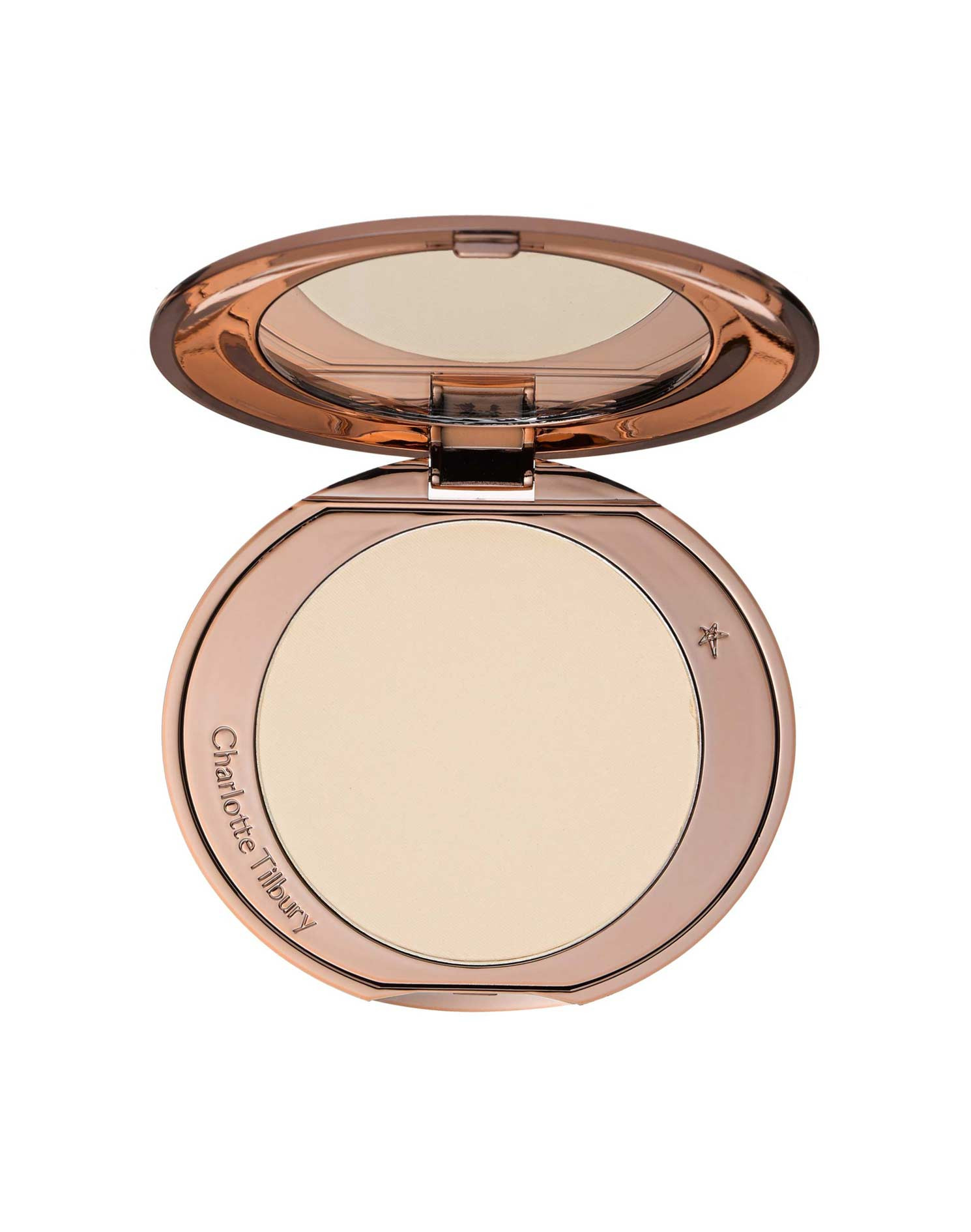 4Have a light hand
This is an odd analogy, but imagine you were to do makeup on a newborn baby. You would be so gentle! So why are we so aggressive with ourselves when we apply our makeup? In order to achieve a natural, non-harsh contour, makeup application should feel as light as a feather. Kate recommends: Charlotte Tilbury Powder and Sculpt Brush.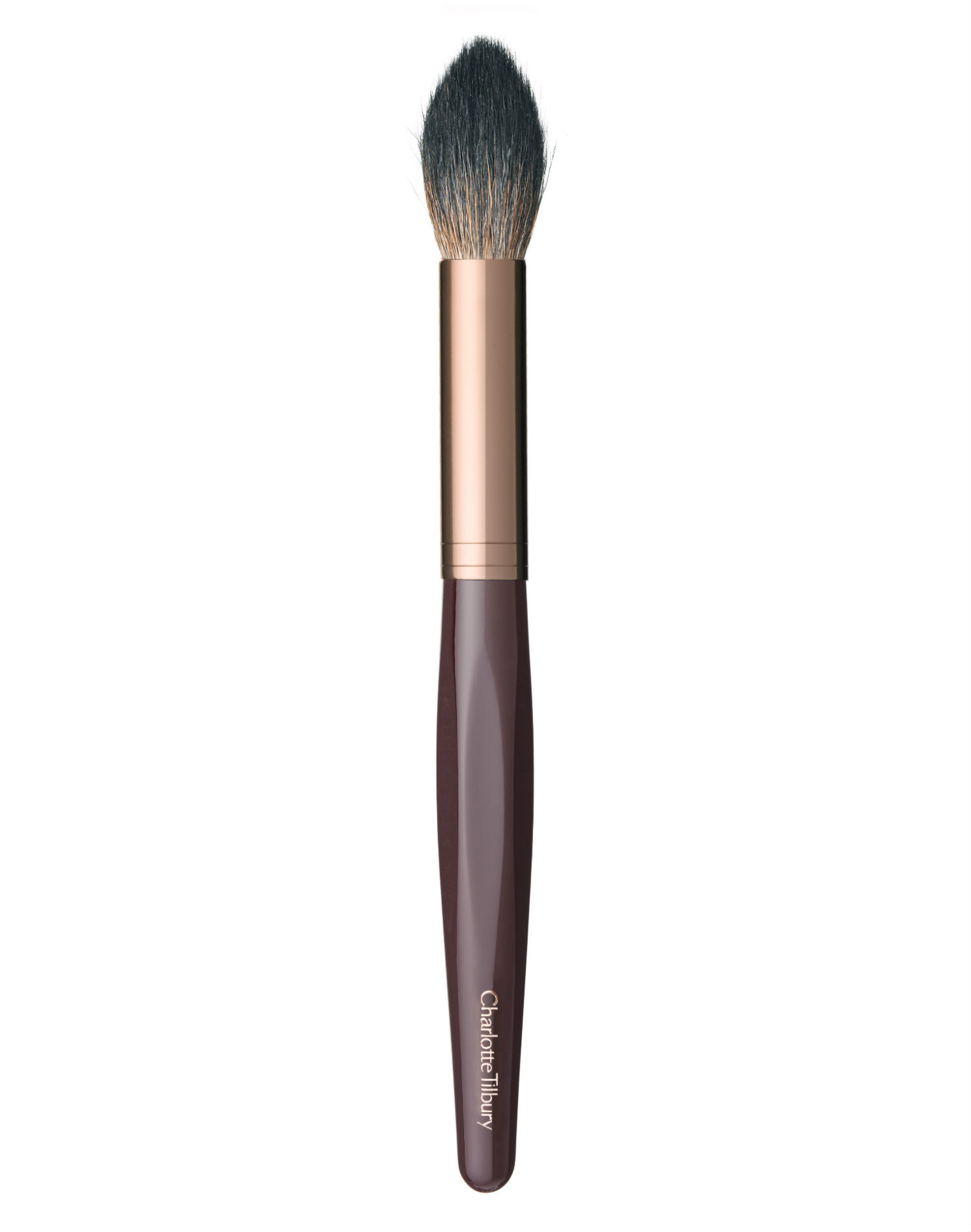 5Spend time finding the right shades for your skin
Use a contour product that isn't too orange or too tan. It's best to have something on the cooler side for pale skin, but you still need to avoid really grey-colored contours. Use a highlighter with a glow rather than glitter. Kate recommends: Charlotte Tilbury Film Star Bronze and Glow (light to medium shade).
So there you have it! Now it's time to experiment and channel your inner (technically, outer) Nicole Kidman.
Contouring game = strong.
HelloGiggles has been nominated for the Webby Awards in FOUR categories! Yay! We would love it if you voted for us:
HelloGiggles in the Mobile Sites & Apps – Lifestyle category. Click here to vote
HelloGiggles in the Websites – Lifestyle category. Click here to vote
When You Suck At Eyeliner in the Social – Culture & Lifestyle (Video) category. Click here to vote
Relatable in the Social – Best Social Video Series category. Click here to vote
Thank you!