We need to talk about Nicole Kidman's sister who is basically her brunette twin
Nicole Kidman's little sister Antonia is pretty much the spitting image of her, but with darker features. Antonia Kidman is an Australian journalist and television presenter, sometimes confused with being Nicole Kidman's twin sister. Ok, so we may be over exaggerating just a tad, but we think it's so cool when siblings look completely identical. Antonia and Nicole practically have the same face! And the only major thing setting them apart visually is their hair color.
Don't believe us? Well, take a look for yourself. We scoured the web for pics of the sibling pair, and pulled a few that made us do a double take!
The Australian beauties share the same face, body stature, and smile!
It would be easy to mistaken them for twins, but Nicole is actually older than Antonia by three years. You totally can't tell by looking at them, though.
The pair seem to be super close, and as if they have a lot of fun together!
Nicole and Antonia are so cute! They're giving us major #sistergoals, for sure!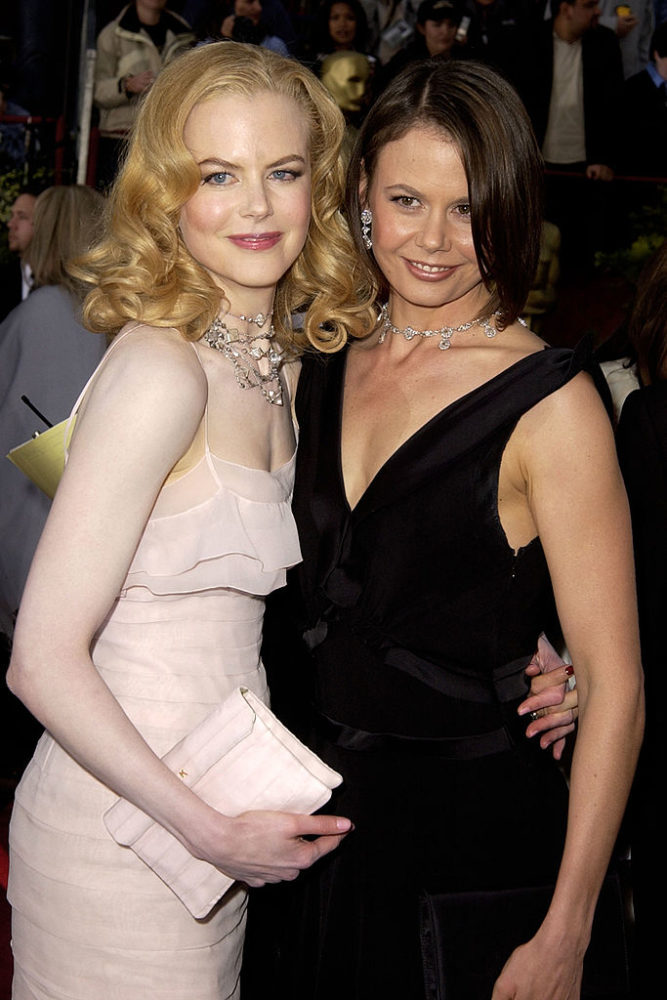 We'd love to get our hands on their baby and toddler pics! Can you imagine the two of them dressed as elegant, Australian Doublemint Twins? No doubt Nicole and Antonia Kidman were the most adorable kids.