Nicole Kidman showed off her natural curls in these romantic vacation photos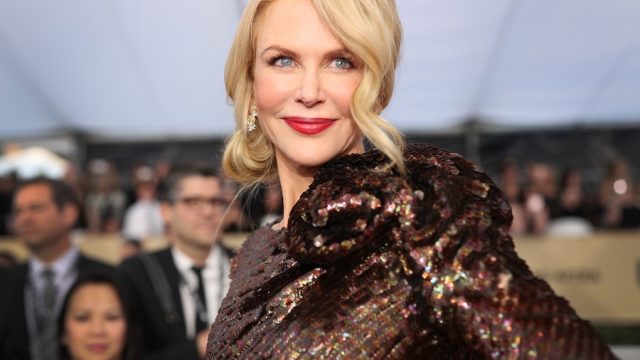 In 2019, there were so many fierce hair moments by our favorite celebs, but we have to admit that we loved seeing stars show off their natural curls the most. Everyone from Gabrielle Union and Ariana Grande to Halsey and Lili Reinhart gave us a glimpse of their gorgeous natural curls this year, and we rejoiced every single time.
As we prepare to say goodbye to this year and this decade, another beauty icon has just showed off her natural hair, proving that 2020 is all about embracing the curls and waves we were born with. Nicole Kidman and Keith Urban shared the sweetest selfies on vacation in Sydney, Australia, and in the shots, we can see Kidman's blonde curls on full display. Naturally, she looks stunning.
Urban and Kidman each posted a photo to their own Instagram pages, with the two seemingly enjoying a little sightseeing in Sydney between Urban's concert in the city and their return home to Nashville, where he's performing a New Year's Eve show.
Yes, we love to see the Sydney Harbor Bridge in the background with that gorgeous seaside Australian view—as well as how loved-up these two look, as always.
But it's Kidman's hair throwback that we're actually obsessed with.
https://www.instagram.com/p/B6tVRIpJJ8X
The Bombshell star is definitely a hair chameleon—she sports a wig to get into character like no other. But seeing her natural hair in all its glory is giving us so many throwback '90s vibes, when her strawberry blonde ringlets were her signature style.
https://www.instagram.com/p/B268saxpTG4
https://www.instagram.com/p/B1wmjltpNH9
https://www.instagram.com/p/B56lmxWpjv0
In 2017, Kidman herself said that her natural curls were the hairstyle she misses the most, telling Australia's WHO Magazine that she wished she'd never altered her hair with excessive heat styling. "I wish I had my curls back, I tortured them to death. I always say, 'Don't ruin the ringlets!'"
While Kidman looks flawless in any look she tries, here's hoping she shows off that natural hair texture more often, because it's perfect. And, of course, that these two had a fabulous holiday getaway.