OMG Nicole Kidman's 1980s modeling photos are absolutely picture perfect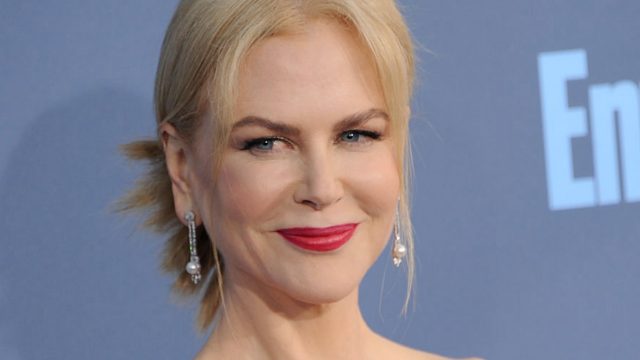 Awkward photos from our younger years are mostly hidden away in yearbooks and family albums. For actress Nicole Kidman, who modeled as a teenager, hers are a bit easier to find.
While appearing on The Graham Norton Show, photos of Nicole Kidman in some fierce mid-'80s fashion and epic curly hair were revealed.
The first photo we see is Kidman with bright red hair on the cover of Dolly Magazine, an Australian teen publication that recently ended. The Top of the Lake actress notes her hair was never that red, just dyed when she was 14.
But of course the fun didn't stop with just that cover picture.
Whenever there's embarrassing pics of you, it's never just one.
https://www.youtube.com/watch?v=8kOYOaaSHCk?feature=oembed
We get to see Kidman modeling in retro clothes like a silky jacket and white pants with rope seams. Yes, rope seams. 
Then came the ridiculous poses, like Kidman holding one leg in the air. But the pièce de résistance was Kidman's epic curly hair.
The Aussie beauty didn't shy away from the pics though. In fact, she shed some truth that anyone with curly locks should listen to.
"I have to say – anyone who has curly hair that's young: Keep your curly hair!" Kidman said. "Don't straighten it because after a while, you don't get your curls back. They kind of become just frizz-mass."
She added that she honestly wishes her hair was like that today.
"I'm like an old woman now, where I say, 'Don't dye your hair and don't straighten your curls.'
We disagree Kidman is anything old, but we do agree that curly look would be gorgeous today.
Can you imagine Kidman working that look while in Moulin Rouge or Eyes Wide Shut? The thought of it is a total game changer.