Nicole Kidman opened up about marrying Tom Cruise at 23: "An extremely powerful man kept me from being sexually harassed"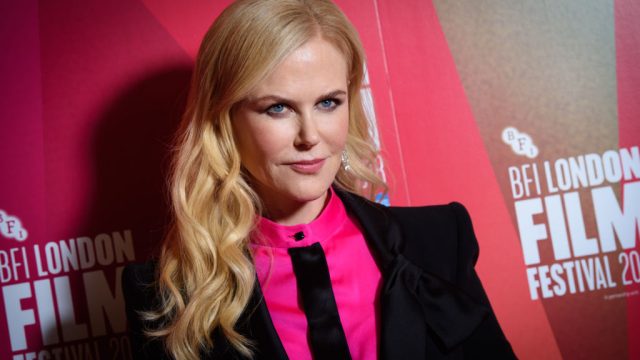 Nicole Kidman and Tom Cruise's marriage feels like a lifetime ago. They wed in 1990 when she was 23 and he was 28—and by 2001, Hollywood's most A-list power couple had called it quits. Kidman just did a rare thing and opened up about that time in her life, contending that she married Cruise for love but discovered after marrying him that his influence in Hollywood could help keep her from being sexually harassed and abused in the industry.
"I got married very young, but it definitely wasn't power for me—it was protection," she wrote in an essay for The Cut. "I married for love, but being married to an extremely powerful man kept me from being sexually harassed. I would work, but I was still very much cocooned. So when I came out of it at 32, 33, it's almost like I had to grow up."
Though she didn't want to detail any specific #MeToo experiences, Kidman said the echo of those moments can be seen in her work.
"I'm open and raw. I want to have my well of experience and emotion tapped into, used—and I'm not just talking about sexual harassment," she continued. "I'm talking about loss, death, the full array of life. But it has to be by the right people so it's not abused again."
Currently, Kidman is handling the #MeToo movement head-on: the actress is playing Fox News anchor Gretchen Carlson in an upcoming film about Roger Ailes' downfall at Fox News after a string of sexual harassment allegations. To read Kidman's full essay about power and being a woman in Hollywood, head over to The Cut.