Nicole Kidman looked like a literal Oscars statue at the 2017 Academy Awards
Nicole Kidman is legendary for her elegant red carpet looks, and her dress for this year's Oscars is no exception. Dressed in a dazzling, beaded nude column gown that perfectly matches her porcelain complexion, Nicole Kidman's 2017 Oscar dress literally makes her look like a statue. Color us wowed.
Seriously. Like, we're not kidding. The Armani Prive, sleeveless dress with sequined embellishments makes the already statuesque Kidman look, well, like a statue. Especially because the overall color-scheme is a variety of complimentary neutrals.
Seriously, take a look.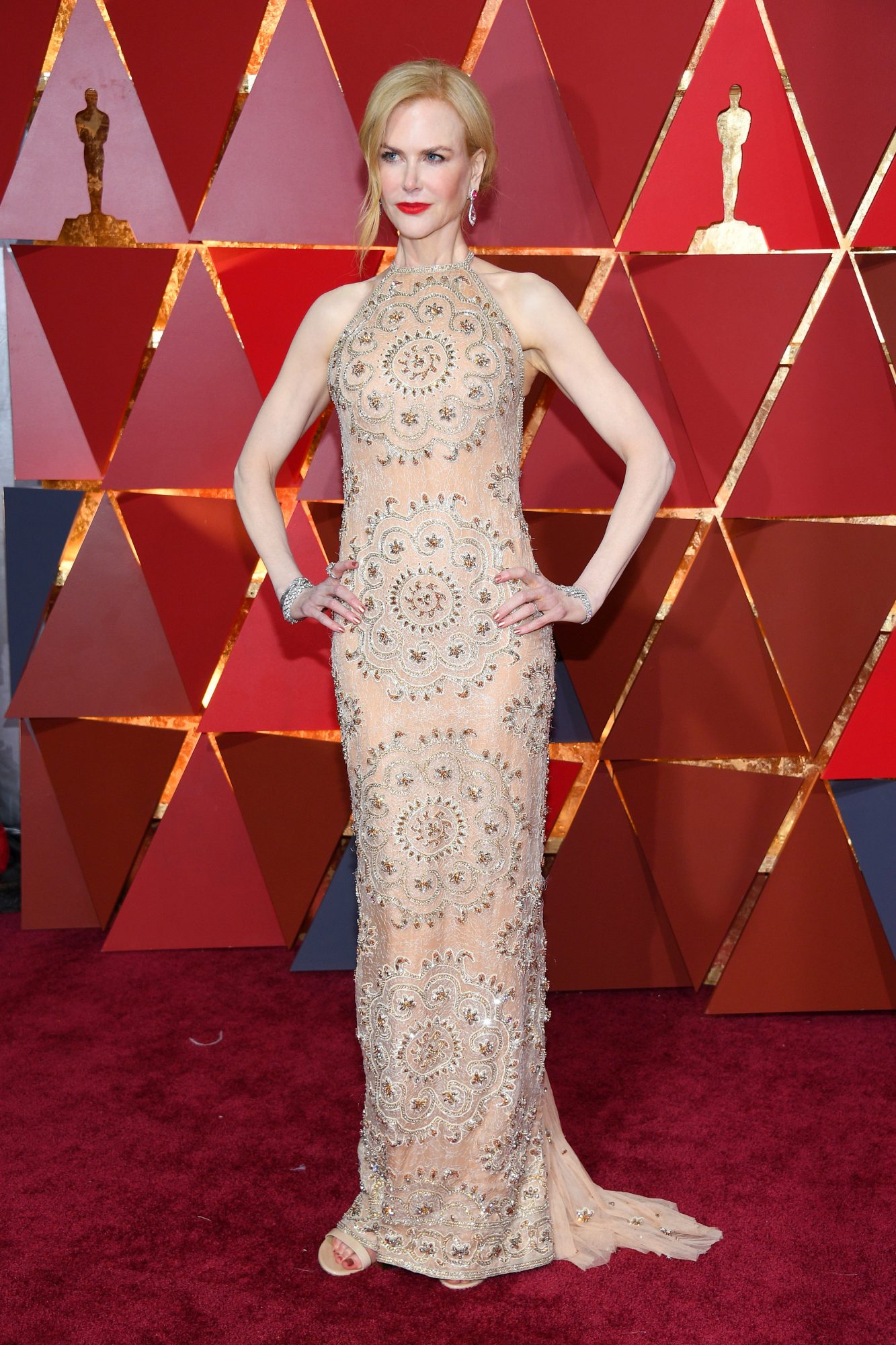 See those gold Oscar statuettes behind her? They're totally jealous. They look like they're trying to hide themselves in Nicole Kidman's golden, sparkly shadow. Just saying.
And in case you're wondering, the dress is absolutely as beautiful from the back as it is from the front.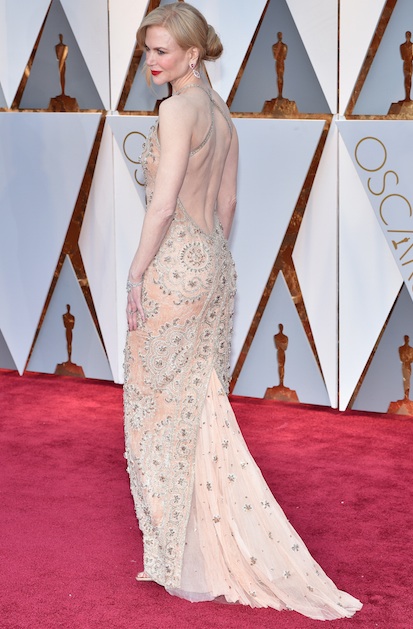 Ugh, so lovely. She looks like she belongs on a pedestal at the Louvre.
We are also LOVING her classic red lips and rosy cheeks. The pop of color was the perfect compliment to the otherwise totally understated palette.
Kidman, who won a Best Actress Oscar for her role as Virginia Woolf in The Hours back in 2003, was nominated in the Best Supporting Actress category this year for Lion. And while she didn't end up winning (Viola Davis ultimately took home the prize, wowing us all with an an epic acceptance speech Kidman totally won the night with this dress.
Simply stunning.