Nicole Kidman, Helen Mirren, and Uma Thurman all lunched together in Paris because of course they did
We're always a big fan of finding out that powerful women are friends and collaborators. So seeing Nicole Kidman, Uma Thurman, and Helen Mirren in Paris together is seriously giving us new #squadgoals.
The women appeared alongside their mutual photographer, Peter Lindbergh, to discuss and unveil the images from the new Pirelli calendar.
Since the calendar is a celebration of powerful and inspiring women, it only seems right that these women also look powerful and inspiring.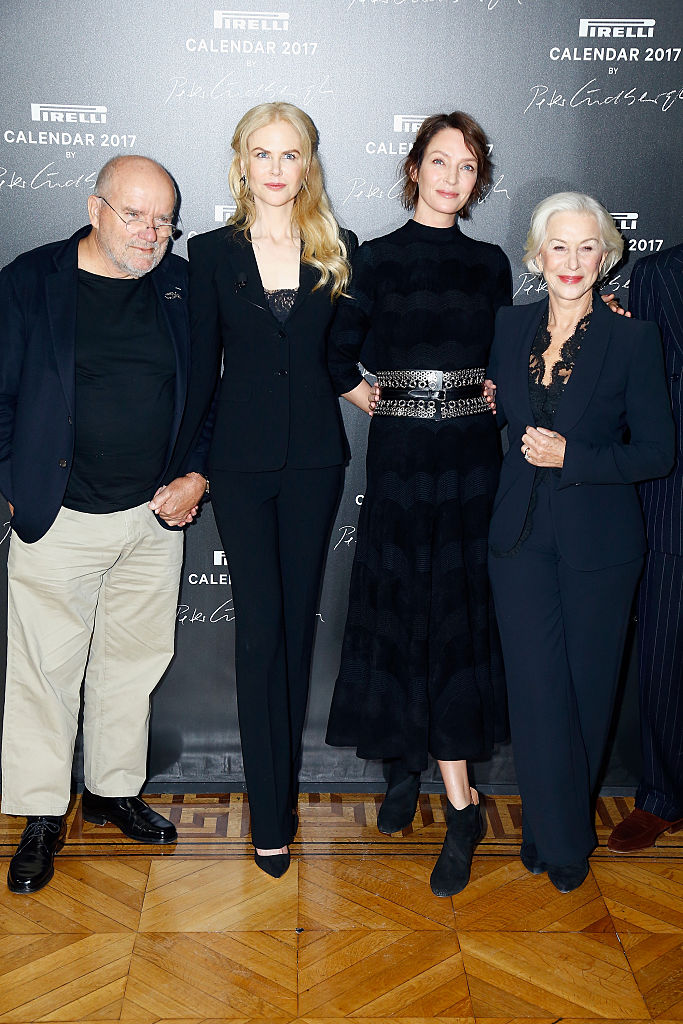 All three women opted for sleek dark ensembles, reminding us of just how diverse an outfit can be beyond its color choice.
Between the pantsuits, the hints of lace, and the badass belts they sported, we have even more reasons to fall madly in love with each of them (and their awesome style).
The women were at the Hotel Salomon de Rothschild in Paris celebrating the unveiling of the calendar, which included many of their iconic peers like Kate Winslet, Julianne Moore, and Lupita Nyong'o to name just a few.
Nicole, Uma, and Helen took time to chat with the attendees about their experience doing the calendar and shed some light into its #girlpower goals.
They even took red carpet selfies with the photographer which we are sure had as much fun and personality in them as the amazing professional pictures they were celebrating.
After their lunch, the celebrations continued and the women made quick costume changes into elegant evening wear for the later dinner gala that made our jaws drop.
Nicole's gorgeous metallic-looking gown makes us think of the very tires Pirelli sells – only way more elegant.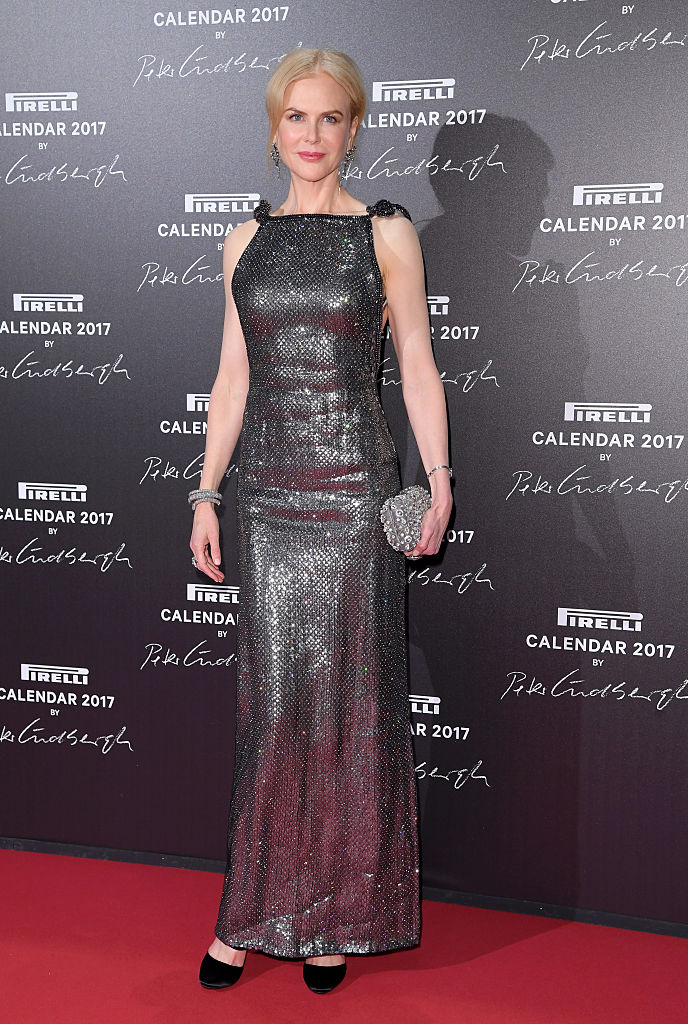 Meanwhile, Helen literally sparkled in a stunning velvet gown.
Uma ditched the black and went with a deep teal on a flattering ensemble that has us like whoa.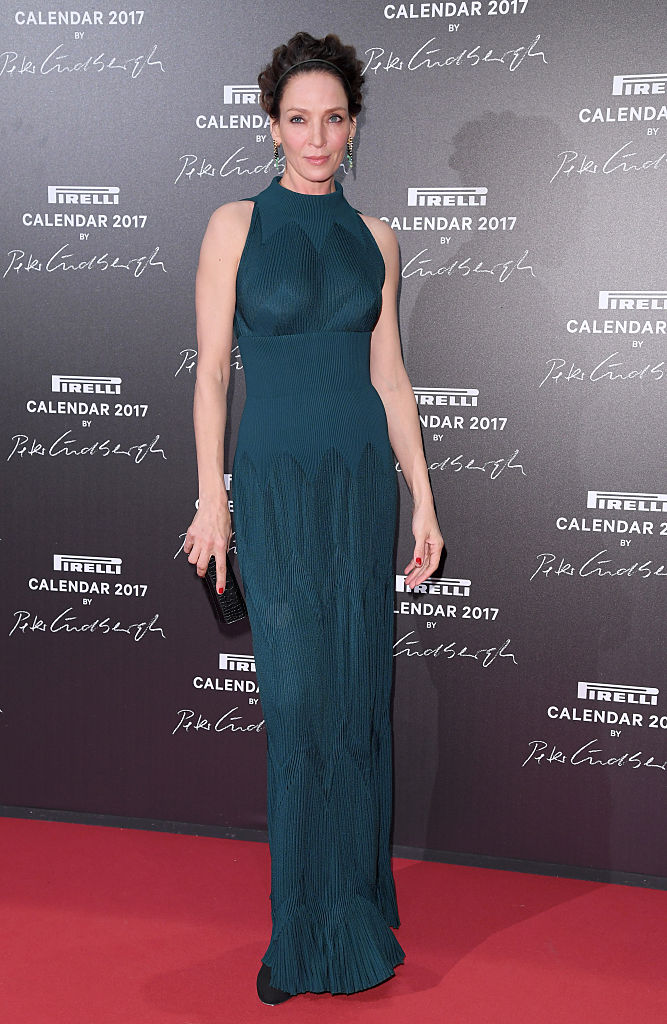 Seeing these women wow us in each of these gorgeous dresses is a reminder of just what superstars they are separately, which makes us even more stoked to see that they found time in their busy schedules to collaborate on something awesome together.