Nicole Kidman showed us how to wear see-through pink sleeves at "The Beguiled" premiere
We're not saying the cast of The Beguiled has the best style around, but we're pretty much saying that. Elle Fanning, Kirsten Dunst, and Nicole Kidman have been serving us look after look of pure perfection. From red carpets in Cannes to Hollywood, this crew does not disappoint.
And Nicole Kidman's dress at the premiere of The Beguiled lives up to our hype. The frock left us itching to celebrate spring — because Nicole looked like the season personified in her long floral gown.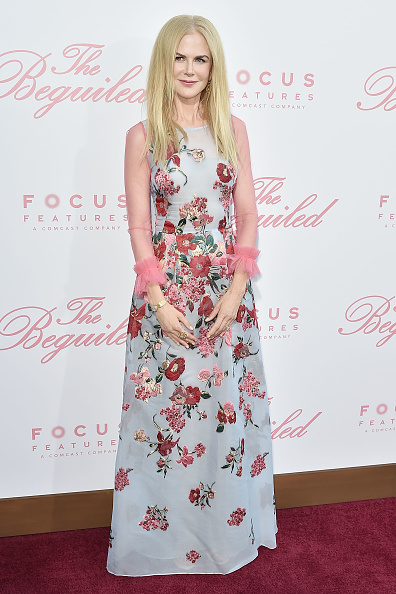 This sky blue Carolina Herrera confection boasts beautiful pink and red floral embroidery. Basically, the dress is spectacular and as regal as Nicole.
The high-neck gown also features sheer pink sleeves that ruffle at the wrist. And since the cut of the dress is so classic, Nicole still looks elegant, dreamy, and like the reason for the (spring) season.
Nicole looks like she's blooming and we love it.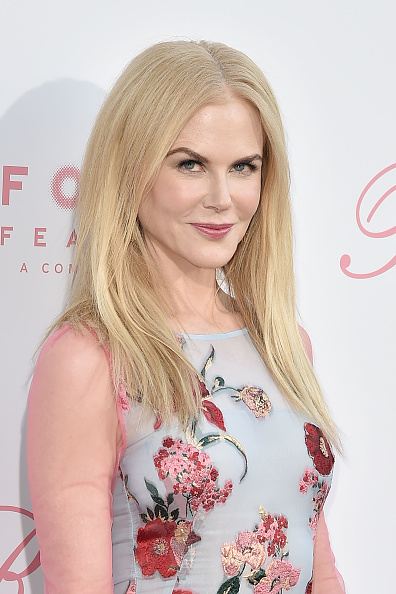 The actress kept to the same color palette for her makeup, opting for bright skin, bold arched brows, and a pink lip. We dig that her mauve lipstick is the same color as the flowers on her dress. That's the way to style! And with her blonde hair long and parted down the middle, Nicole looks ethereal.
This is one of our favorite looks that Nicole has worn, and we think it complements Kirsten and Elle's dresses perfectly.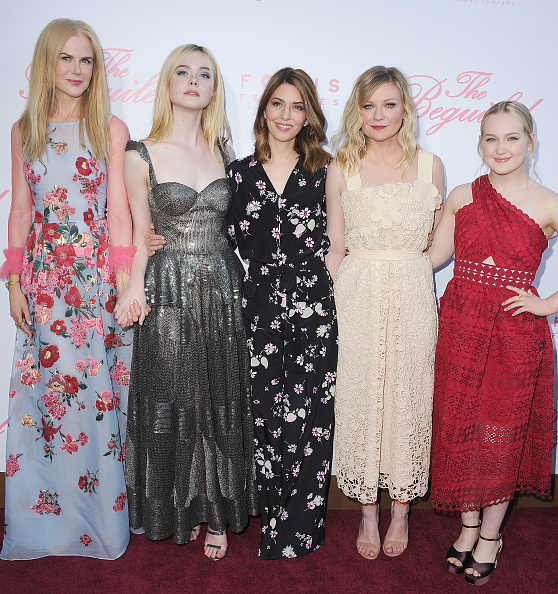 These women look stellar, and we hope that they're all feeling Nicole's springtime vibes as much as we are.