Nicole Kidman is the dancing girl emoji in this ~sizzling~ red dress at the 2017 Emmys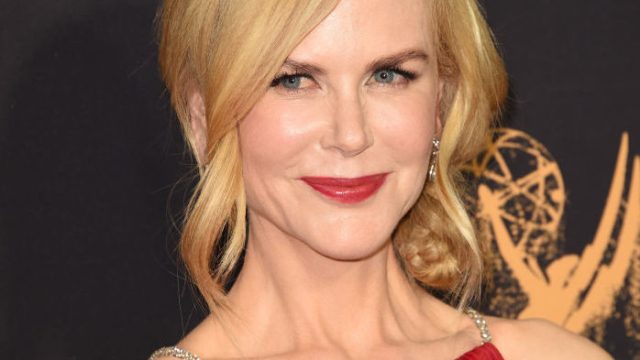 Few starlets know how to rock a red carpet like Nicole Kidman. But the red carpet veteran just outdid herself in the most ~marvelous~ ensemble imaginable at the 2017 Emmys red carpet.
Opting for one of the evening's biggest trends — tea-length dresses — Kidman sent jaws dropping to the floor when she arrived in this rich crimson Calvin Klein By Appointment gown. The ladylike confection featured a plunging bodice, amplified by subtle striped details and a glittery silver rope tie. Tight to the true waist, the confection expanded into a stunning full skirt. Which Nicole Kidman took full advantage of, using it to create her own literal dancing girl emoji moment.
You twirl, girl!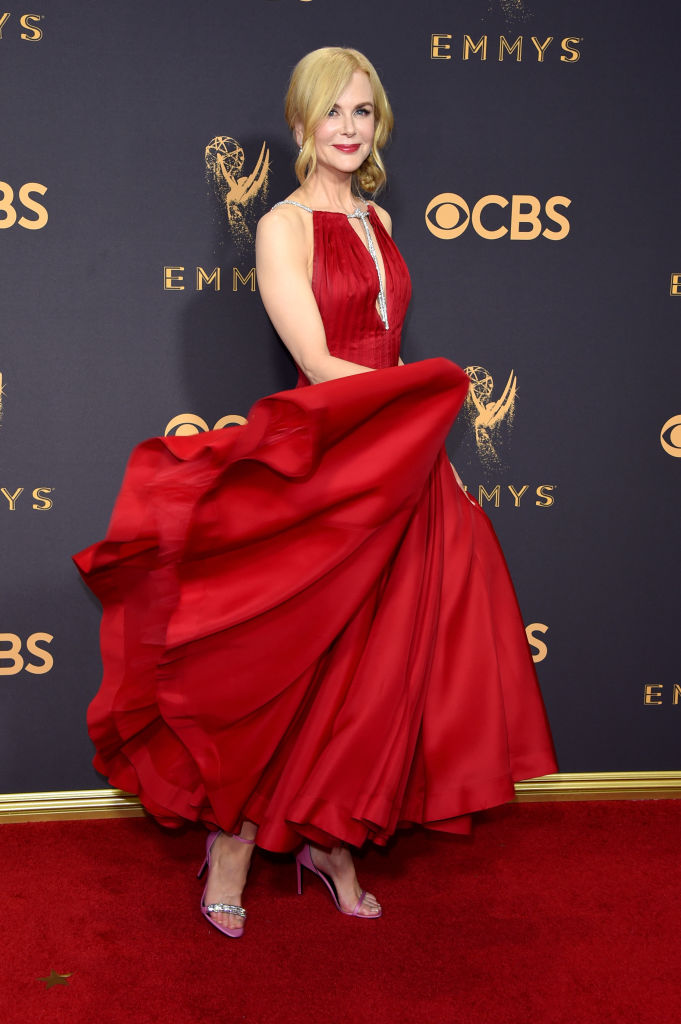 Now is it just us, or is Nicole totally channeling Grace Kelly? It would make sense, considering she played the late princess in the 2014 flick Grace of Monaco. Just food for thought, folks.
Light pink sandal heels with mismatched crystal detail added a little extra oomph to this already amazing look, while ample diamond jewels, glowing skin, a fiery lip, and romantic chignon completed the ensemble.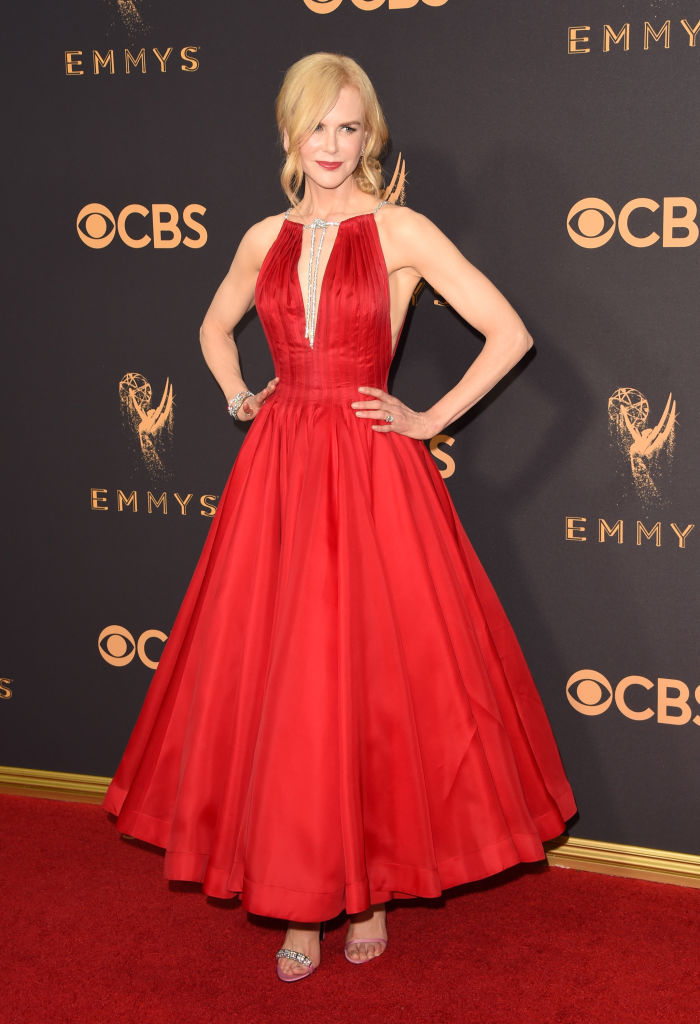 Really, just wow. Nicole Kidman never makes a red carpet misstep, but this is a *whole* other level of epically good.
Now, we're not sure if this fiesty red, emoji-inspired dress proved a lucky charm or not, but she did take home her first-ever Emmy for Outstanding Lead Actress in a Miniseries or a Movie. So there's that, too.
Seriously, this look in its entirety is unforgettable. Props to Nicole Kidman and, of course, her trusted stylist, Julia von Boehm, for once again knocking it out of the sartorial park.