Nicole Kidman looks unrecognizable as a punk in her latest movie trailer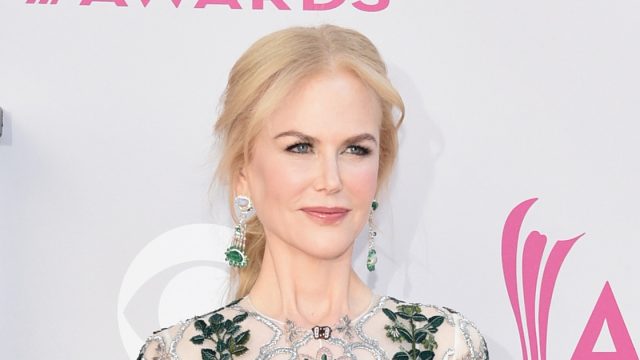 Proving that she's quite the chameleon when it comes to her roles, Nicole Kidman is channeling her inner punk in the trailer for her upcoming movie How to Talk to Girls at Parties, and we've NEVER seen her look like this before.
Based on the short story by Neil Gaiman, whose novel American Gods is currently a TV show on Starz, How to Talk to Girls at Parties is a sci-fi story set in 1970s England that follows two teenage boys, Enn and Vic, as they attempt to navigate the world of the fairer sex.
The movie, which was directed by John Cameron Mitchell (Shortbus, Hedwig and the Angry Inch, Rabbit Hole), is premiering at this year's Cannes Film Festival and stars Elle Fanning, Alex Sharp, and Nicole Kidman.
Now we've got a taster of the trailer for the movie, and Nicole Kidman looks unrecognizable.
The teaser shows Enn teaming up with the leader of the punks, Boadicea (played by Kidman), to help save Zan (Fanning) from death.
"What is punk?" Elle Fanning's character asks, and it's not too long until we find out exactly what it is: Nicole Kidman in a white wig running around screaming, "RISE UP, MY CHILDREN!"
In another teaser shared by Cameron Mitchell, we get even more of a sense of Kidman's character, and the movie actually looks kinda creepy.
Finally, Elle Fanning shared a teaser for the movie, writing:
"THIS MOVIE IS ALIEN PUNK FUN!!!! 👽👽👽👽👽#howtotalktogirlsatparties #tinypinkflower 🌷"
Okay, this film looks not only completely bonkers, but scary AND funny. Sign us up, tbh, if only to see Nicole Kidman do this again…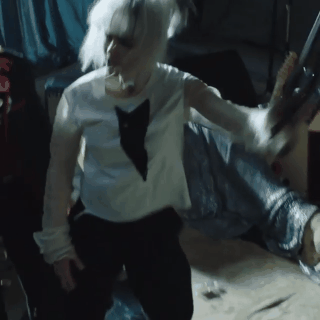 Currently, How to Talk to Girls at Parties doesn't have a release date, but we can be certain that, after its premiere in Cannes, we'll know more info pretty soon.