Nicole Kidman's Cannes dress looks like it's covered in moss — Mother Nature would approve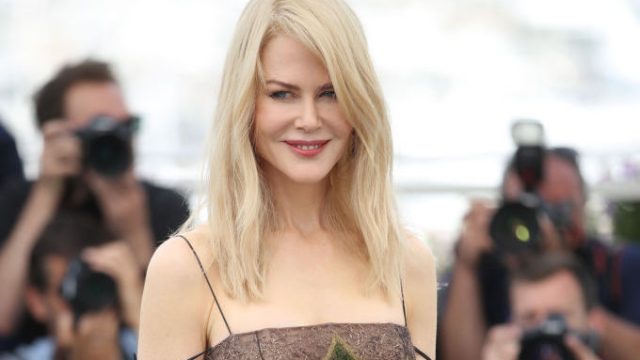 There are many, many women we take our fashion cues from each day. Sometimes we're inspired by glamazons like Bella Hadid, sometimes by old Hollywood à la La La Land, sometimes by our friends, and sometimes by Mother Nature herself. Nicole Kidman was definitely inspired by the earth for her latest Cannes red carpet look. She wore a dress that looks like it could be covered in moss, and we are here for this display of earth-loving goodness!
Nicole Kidman's dress featured a straight-cut neckline and the most delicate straps; the perfect contrast with the full skirt covered in earth-centric motifs.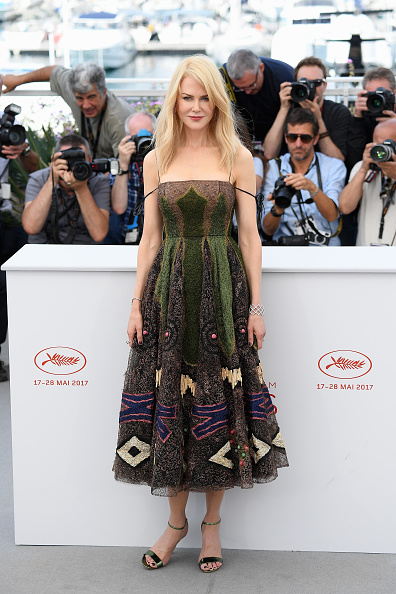 This midi-length gown was completed with Nicole's shoulder-length blonde hair in soft, beachy waves. With the simplest rosy makeup, which matches the pink accents of her outfit, Nicole looked natural and glowing — like she actually channeled the beauty of Mother Earth and wore it on her sleeve (or dress!).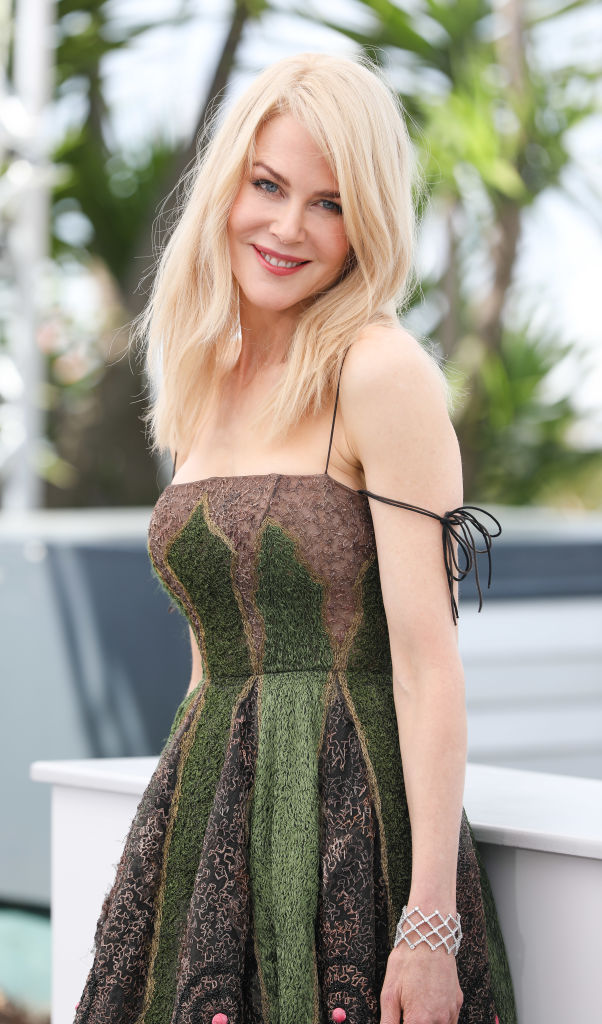 And with matching, single strap green heels, this look is natural perfection. The boldly patterned ensemble feels refreshingly grounded, thanks to the mostly neutral color palette. Thankfully, Nicole can't look boring in anything and, of course, she's rocking this understated aesthetic. If you want to steal her style, here are a couple nature-themed dresses to get you on the right path.
Sears "USA Women Formal One Shoulder Chiffon Dress"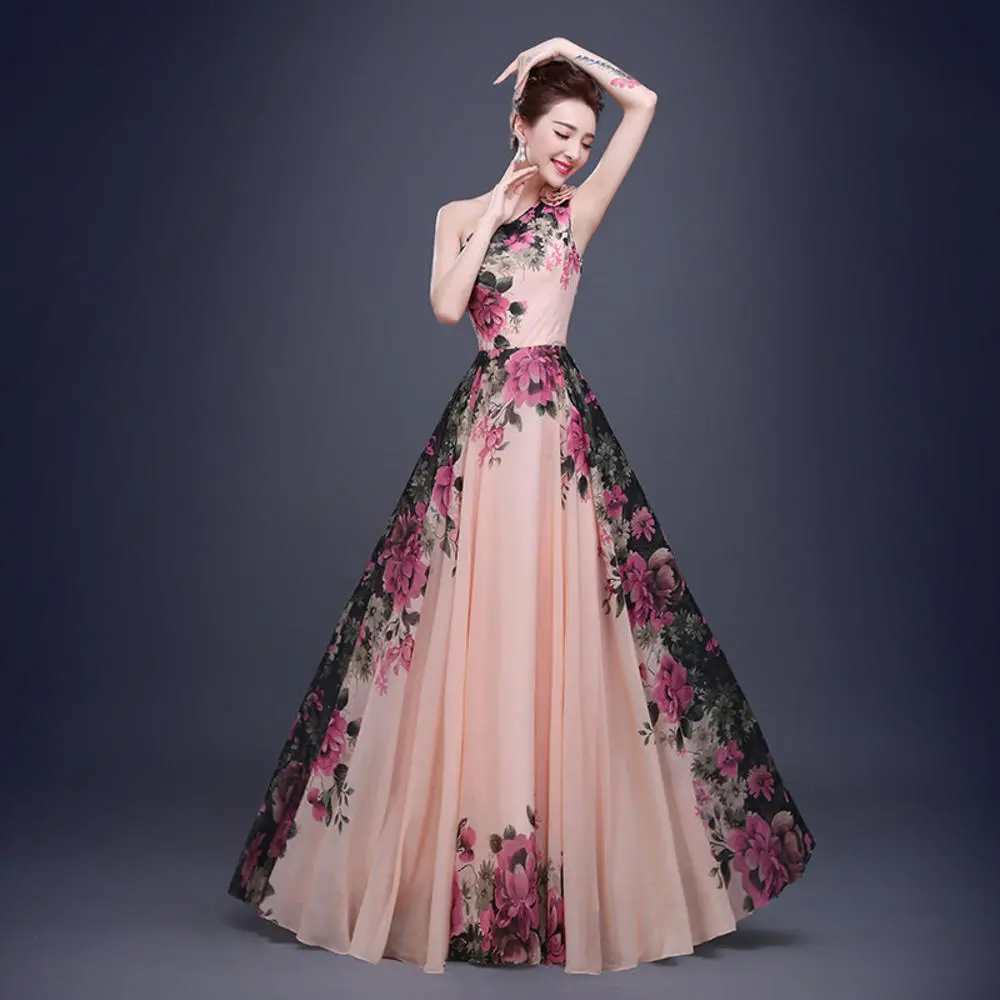 Buy here for $77.99.
Lulus "Leaf Your Mark" Maxi Dress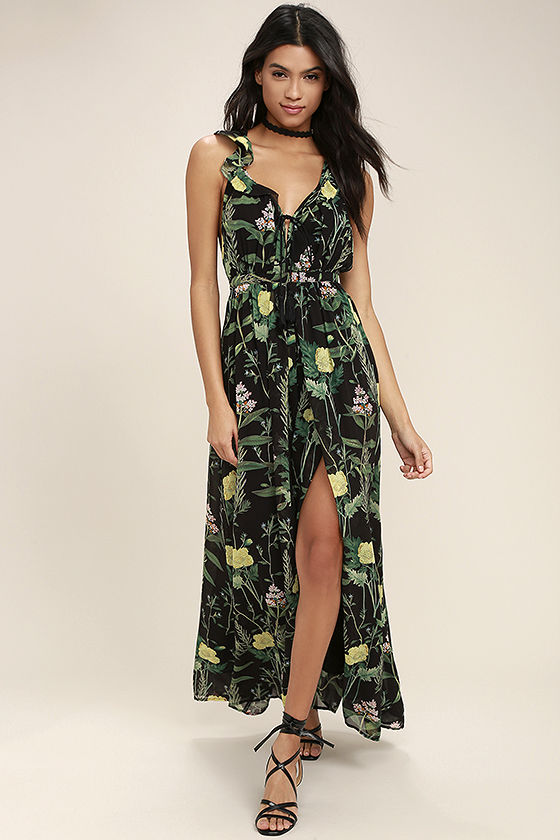 Buy here for $29. 
Forever 21 "Pretty By Rory Strappy Dress"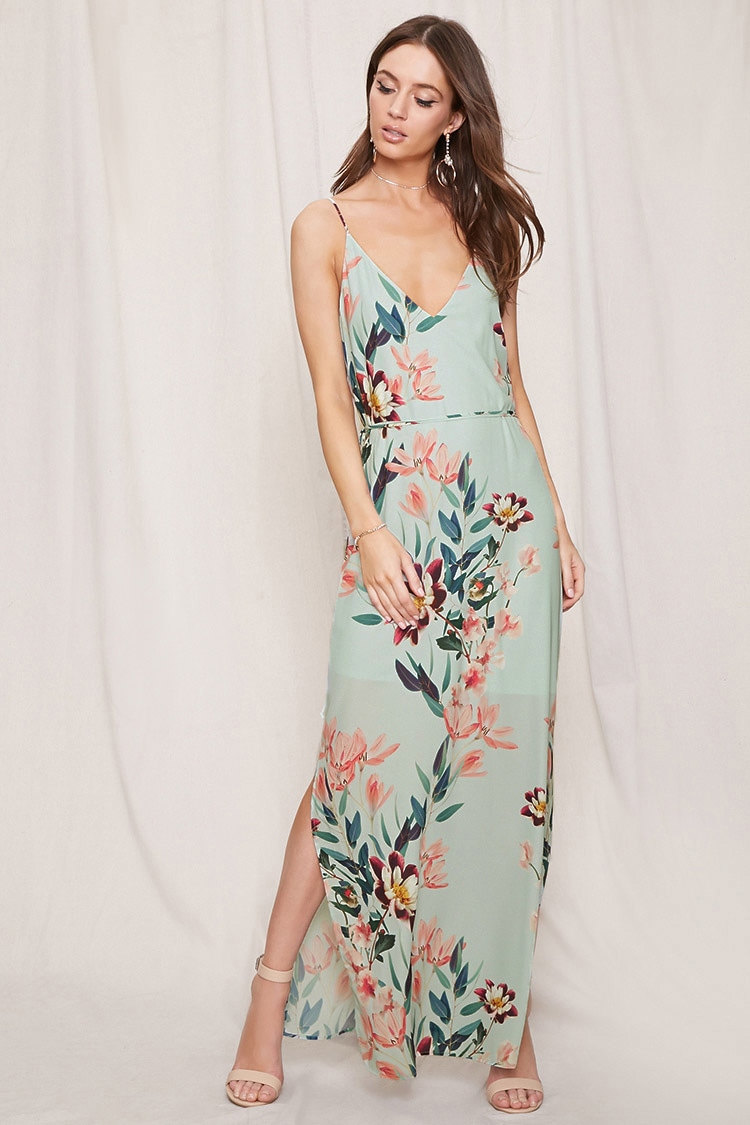 Buy here for $68. 
Mother Nature is our forever style inspo.