Nicki Minaj totally trolled the internet with a pregnancy announcement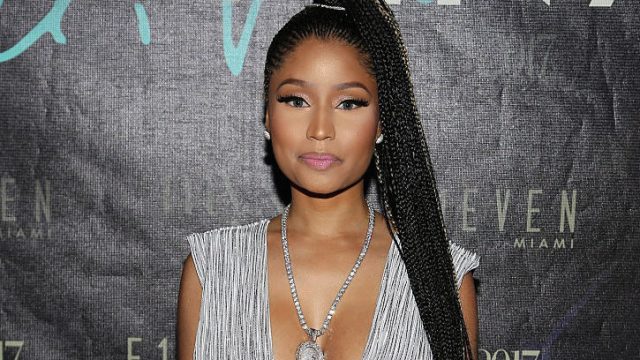 Last week, out of nowhere, Beyoncé revealed to the world that she was pregnant and expecting TWINS. Obviously, the internet exploded and soon afterwards we were graced with all of Beyoncé's pregnancy photos. Not to be outdone by Queen Bey, it seems that Nicki Minaj is getting in on the action.
Over the weekend, Minaj surprised fans by posting a photo of herself looking ~very~ pregnant and for a brief moment, she had fans absolutely freaking out. Minaj captioned the pic, "All so childish Omgskibbidybopbopghjhddfnjj – I was gonna wait to share the news but…"
Check out Minaj's "pregnancy" photo below:
Naturally fans were freaking out, before realizing that the photo couldn't possibly be real. Minaj was posting pics on Instagram last week of her Run Up video shoot and definitely didn't look pregnant.
Minaj, who is newly single, revealed last month that she's focusing on her music this year. She said,
"To confirm, yes I am single. Focusing on my work & looking forward to sharing it with you guys really soon. Have a blessed New Year. Love u."
While she may have been trolling fans with her pregnancy shoot, Minaj is so excited for the growing Knowles-Carter family. She posted this adorable photo of big sister to-be Blue Ivy to her Instagram.
The incredibly sincere caption was a beautiful message to Blue Ivy.
She wrote,"This beautiful little lady bug is so smart & special. You guys have no idea! So Dear Blue, you are going to make an AMAZING big sister. Love always, Nicki 💕🎀😘
While we're sure Minaj is going to be an amazing mother if and when she decides to have kids, we love how much support she's showing for Beyoncé!