Nicki Minaj Just Revealed She's Pregnant With a Colorful Photo Shoot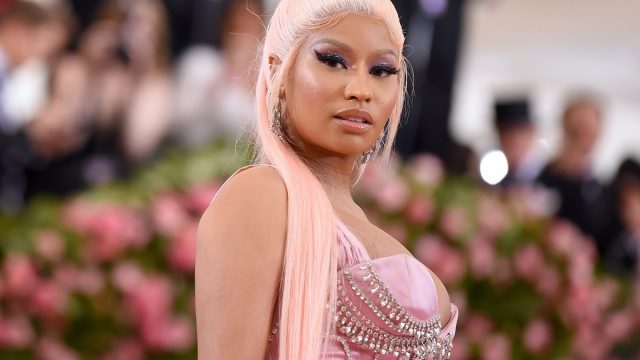 Nicki Minaj is going to be a mother—and soon. Minaj posted to Instagram earlier today, July 20th, to show off her pregnancy, which she's seemingly kept hidden from the public for months. In classic Nicki style, Minaj announced she's pregnant in full glam, wig, and bejeweled bra top, and by the looks of it, she's incredibly excited for this new chapter.
"#Preggers," Minaj captioned her first announcement pic, simply.
She also uploaded another pregnancy post without a caption because, TBH, there's no caption needed.
Minaj is expecting her first child with husband Kenneth Petty, whom she married in October 2019. The pair reportedly dated in their teen years, but they later reconnected in 2018 after going their separate ways.
The rapper has been vocal about wanting children for years, stating in a 2014 Complex interview, "[My biggest fear] is that I'll become so consumed with work that I'll forget to live my personal life to the fullest. If I'm done with my fifth album and I don't have a child by then, no matter how much money I have, I would be disappointed, as a woman, because I feel like I was put here to be a mother."
And though she admitted she's "put off the wife thing" because she didn't want people in her business, she continued, "I definitely will be married before I have my baby." She noted that it was her mother that put this "order," first marriage, then pregnancy, in her mind.
"By the fifth album, I will have walked down the aisle and I will at least be on baby number one, possibly baby number two," Minaj said. "And have $500 million."
It looks like Minaj's plans are coming to fruition.
We're sending big congrats to Minaj, and we're sure the whole Barbz fanbase cannot wait to meet Nicki's mini-me when the baby arrives.