Nicki Minaj had an NSFW wardrobe malfunction, handled it like a boss
It takes a strong woman to handle a wardrobe malfunction in public. Which is why it's no surprise that Nicki Minaj handled her nip slip like a BOSS while heading into the Marc Jacobs show during New York Fashion Week. And right in front of all the paparazzi, no less.
She just casually pulled up her little black dress from Agent Provocateur, made sure her nipple was covered, and kept on moving — literally without skipping a beat or even changing her facial expression.
Now technically, it's not a big deal to show a little nipple now and again (because they're just natural body parts, guys). But that doesn't mean many of us wouldn't be totally caught-off-guard and awkward in a similar scenario. Luckily, Ms. Minaj knows how to handle herself in any tough situation.
Here was the gorgeous dress she was wearing when said incident occurred.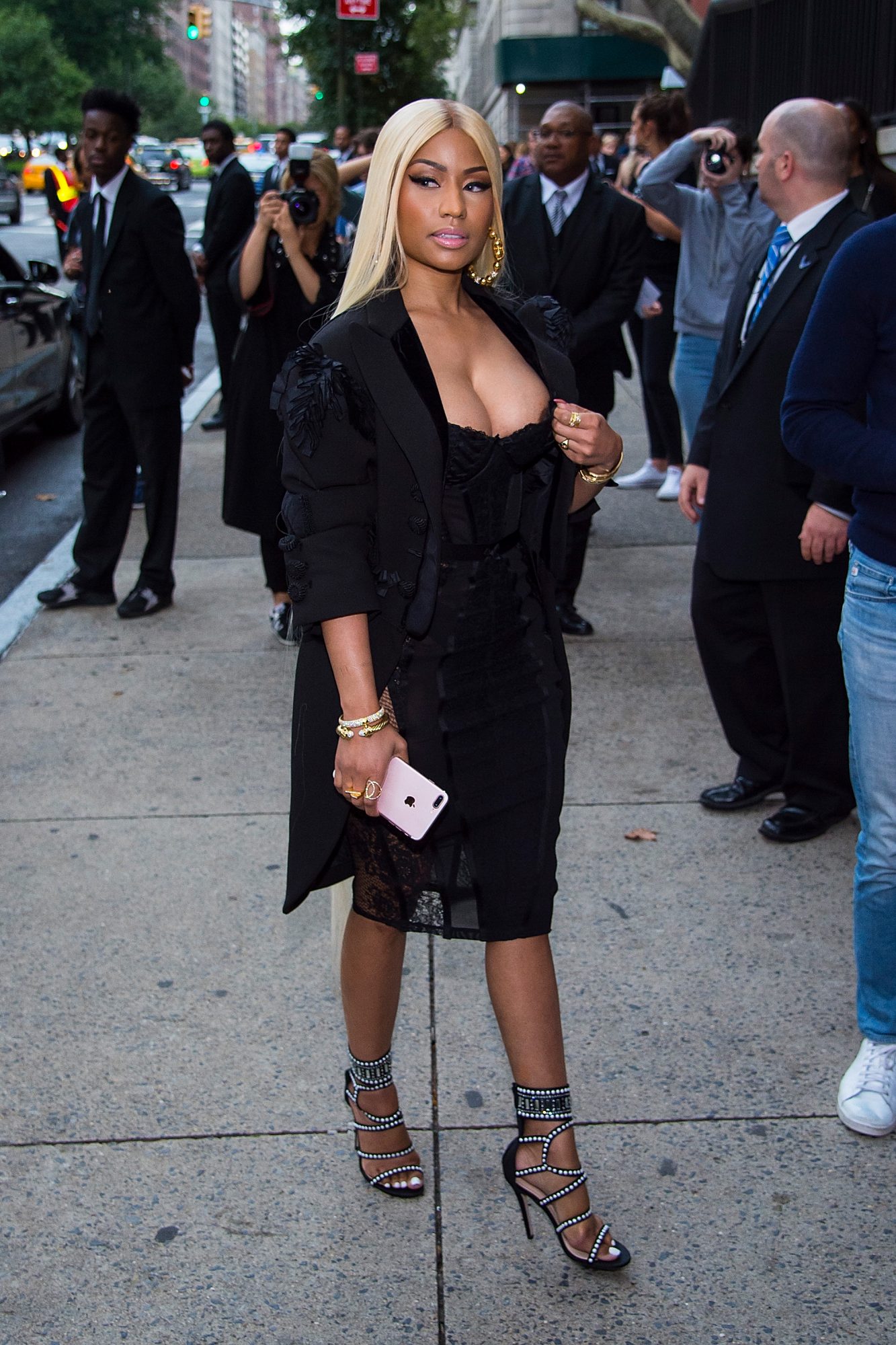 TBH, Minaj was the queen of NYFW anyway, so she could have done whatever the heck she wanted. At this point, the rapper is basically besties with Anna Wintour, performed at the Philipp Plein show, and even showed up to Oscar de la Renta in a $19,000 fur coat. (In 80 degree weather, mind you.) Although who knows how cold the AC is pumping inside these shows.
Bowing down. Forever and always.