Nicki Minaj's album Queen comes out today, and here's how to listen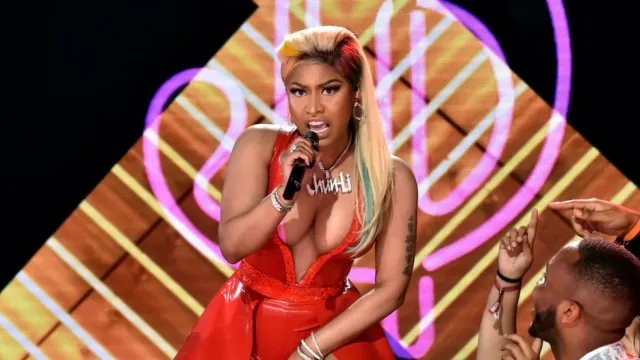 Surprise! Nicki Minaj's new album, Queen, is dropping today, August 10th at 12:00 p.m. ET/9:00 a.m PST. After changing the album's release date several times, the rapper surprised fans Thursday night, August 9th, by announcing the release on her Queen Beats 1 radio show.
This is great news for fans who have been patiently waiting for Minaj's highly anticipated fourth album. Earlier this summer, she said that Queen would arrive on June 15th, but it was pushed back to August to allow for more promo time.
Now it's officially official. Minaj announced she had finished the record just three hours before jumping on the air. She also said that Queen will premiere in full on Beats 1 radio and she'll return to the show with Zane Lowe at that time to break down the tracks one by one and explain the message behind every song.
"I was gonna play the album right now, but someone f**ked up," she told radio listeners last night. "It's a lot of corporate drama in here."
Minaj also shared the album's 19-song track list, which features songs with Eminem, Labrinth, the Weeknd, Future, Foxy Brown, and Swae Lee. It also includes previous singles, "Chun-Li," "Bed" featuring Ariana Grande, and "Rich Sex" featuring Lil Wayne.
Check out the full tracklist below:
Luckily for us, even though Apple Music requires a subscription, Beats 1 radio is free to stream.
https://twitter.com/udfredirect/status/1027769076691521541
Fans will also be able to stream Nicki Minaj's Queen on Spotify and purchase it on Amazon once the album officially drops.