Nick Viall shaved his beard, and he's unrecognizable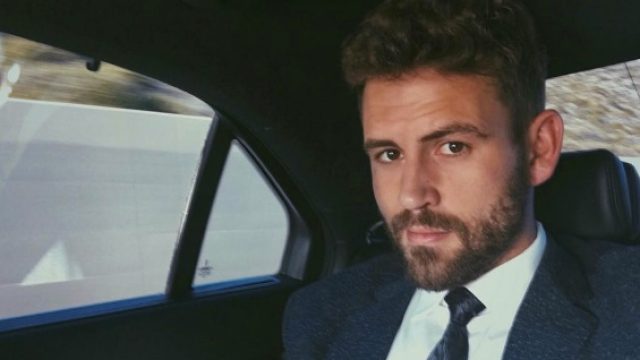 Okay Bachelor Nation: Hold onto your hats, because Nick Viall shaved his beard and he looks like a completely different person…and we don't know how to feel right now!
We've witnessed dramatic celebrity transformations before, but we've known Nick for many years now (aka, two seasons of The Bachelorette, Bachelor in Paradise, The Bachelor, and Dancing with the Stars), and we've gotten incredibly used to his current look. SO WHAT IS HAPPENING?!
What's that you say? We're being a tad overdramatic? Fair. But don't judge until you've seen this for yourself!
Take a look at the regular old bearded Nick:
And take a look at him now!
https://www.instagram.com/p/BS90SwGhHCA
Us right now:
Firstly, hello chiseled chin! Who knew? Secondly, we're suddenly noticing Nick's soulful eyes now that our attention is drawn away from the lower half of his face. Basically, while surprised, we're definitely not mad about this overnight transformation.
Let's take another look.
Yep. We're officially sold. Not that we don't ever want to see the beard again. We've just come to realize that we enjoy Nick in all his shapes and forms. Even this one:
For more of the new, beardless Nick, check him out on DWTS on Mondays at 8 p.m. ET.