Nick Lachey had to dig through garbage to find his wife's wedding ring, and that's love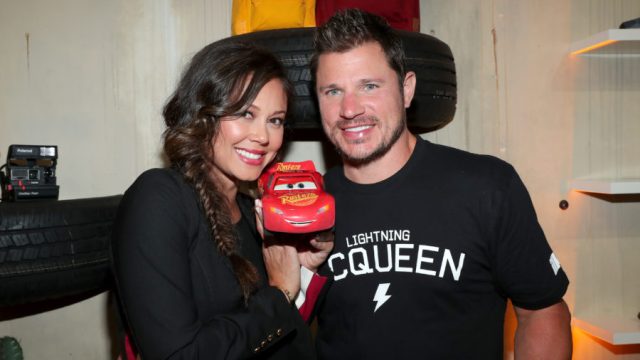 If you've ever owned a wedding ring (or any piece of jewelry of equal sentimental value), you know how terrifying it is to lose said piece of jewelry. But Nick Lachey might've just won husband of the year award, because Lachey dug through garbage to find wife Vanessa's wedding ring.
Nick posted an Instagram photo of the moment he found Vanessa's gorgeous wedding ring in the trash, amazingly coming to the rescue when Vanessa lost the ring, and we're seriously impressed. Nick waded through dirty diapers and who knows what else to find it, and that's how you know it's true love.
The pop star captioned the shot, "This is true love after 6 years of marriage……digging through dirty diapers and trash to find your wife's missing wedding ring!! #success."
In the photo, you can clearly see diapers, random strands of hair, and assorted other lovely items, and we're just gonna say it…#success indeed, Nick!
The couple is about to celebrate their sixth wedding anniversary next month, and Vanessa's ring is a custom-made "platinum eternity band of Asscher-cut diamonds," according to People.com. Jewelry designer Nick Bader told the magazine after the Lacheys were married that Vanessa "was definitely looking for a ring to match her engagement ring."
Nick's ring is equally impressive — also according to People.com, he requested "a platinum band, which includes 24 square diamonds to complement his wife's ring, plus a heartfelt message inscribed inside."
Losing something so meaningful would be terrifying for anyone, so thankfully all is well that ends well with Vanessa's wedding ring saga. We're sure she was thrilled that Nick managed to find the ring safe and sound!