Nick Jonas singing about shapes on "Sesame Street" is fully melting our hearts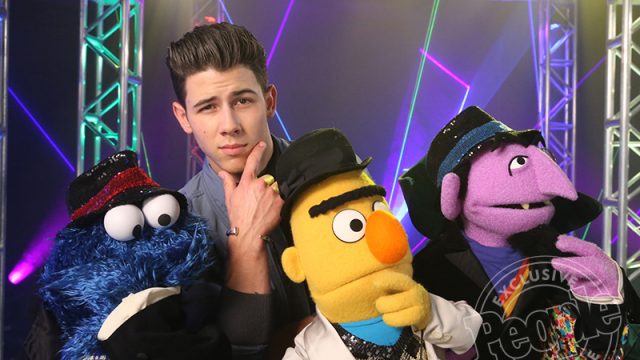 Earlier this week, the pop culture gods gifted us something truly fabulous — an episode of James Corden's "Carpool Karaoke" with Demi Lovato and Nick Jonas. But now, Nick's concentrating on the kids with an appearance on Sesame Street this Saturday!
Nick will trade in his most popular songs like "Jealous" and "Close" for a Sesame Street original "Check That Shape" alongside Bert, Cookie Monster, and The Count. (Now *that's* some serious star-power.) "Check That Shape" is intended to teach kids about different shapes like pentagons and octagons by helping them learn to count the sides. We have a feeling Nick will be an excellent teacher. (Yes, that's totally a pun based on one of his songs — sorry, couldn't help it.)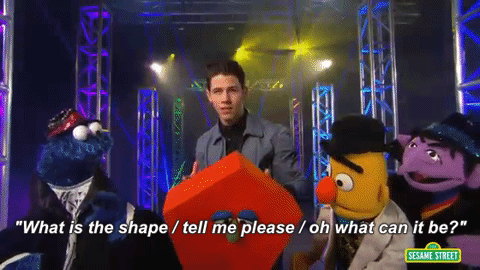 And based on the super cute teaser video, Nick, Cookie Monster, Bert, and The Count will be forming an educational boy band. Look at those fedoras! Look at those moves!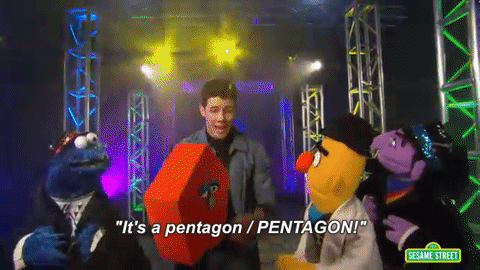 We can just picture some of their hits: "'C' Is For Chains," "Jealous (Of My Math Skills)," "This Is Our Alphabet Song". . . they're sure to be a total hit, obvs.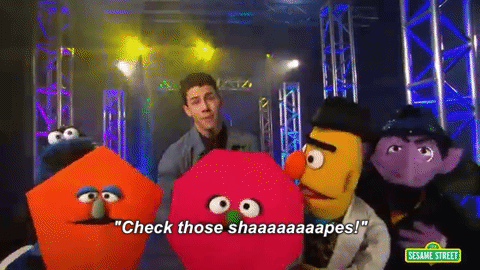 If you want to tune in to see the episode — no shame, because we totally want to — it airs on Saturday morning at 9 a.m. EST on HBO. In the meantime, listen to the soon-to-be chart-topper "Check Those Shapes." https://www.youtube.com/watch?v=