Nick Jonas celebrated his first Holi with Priyanka Chopra in India, and the pictures are incredible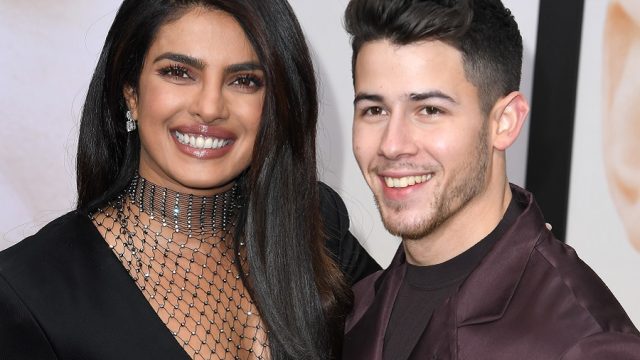 Nick Jonas just celebrated his first Holi with wife Priyanka Chopra and her family, and needless to say, it looks like he had one heck of a good time. The couple actually celebrated Holi a few days before the national holiday officially began on March 9th. Judging by the photos shared, the couple seemingly attended a private Holi party complete with singing, dancing, music, and of course, color. We hope these pictures are plastered all over the walls of their home because they are stunning.
"We have already been living in color over the past few days. Literally," Chopra captioned a recent photo. "Nick's first Holi was made so special being home. May everyone celebrating have a very happy and safe Holi."
https://www.instagram.com/p/B9i26Nep1ya
"My first Holi! (Five days early)," Jonas captioned a March 7th Instagram post. "So much fun celebrating with such incredible people here in my second home in India."
https://www.instagram.com/p/B9Zt2cEHhO9
https://www.instagram.com/p/B9bK1xlpoh_
Chopra explained via Instagram that she and Jonas traveled back to India to celebrate the festival ahead of time with her close family and friends. The weekend at home was both "chill and lit at the same time," she wrote.
"Holi came early for us this year… so much fun celebrating it with friends & family back home. Thank you @_iiishmagish @anandpiramal for such a fun time. Adore u!"
https://www.instagram.com/p/B9bJTNVp9Vv
https://www.instagram.com/p/B9gncGJJOvv
"She makes me smile a lot," Jonas captioned a pre-color party pic.
https://www.instagram.com/p/B9ZuIcIH2tC
Holi is a massive color festival that takes over India at the start of spring, usually toward the beginning of the Hindu calendar month Phalguna. Because the festival has been celebrated for centuries, its significance and rituals associated with it have shifted over time. These days, Holi is a celebration of the warding off of evil spirits (done on the eve of Holi by lighting massive bonfires) and the welcoming of positivity by way of splashing water and throwing different-colored pigments at each other.
Each color thrown during Holi holds a unique significance. For example, according to Time, red symbolizes love and fertility and green symbolizes new beginnings. Then, like all good holidays, eating and socializing with friends and family rounds out the day of color. This year, the celebrations began yesterday and continue through today, March 10th.
You know what ~they~ say: Couples who Holi together, stay together.