Nick Jonas and Priyanka Chopra's engagement pictures will make you believe in love again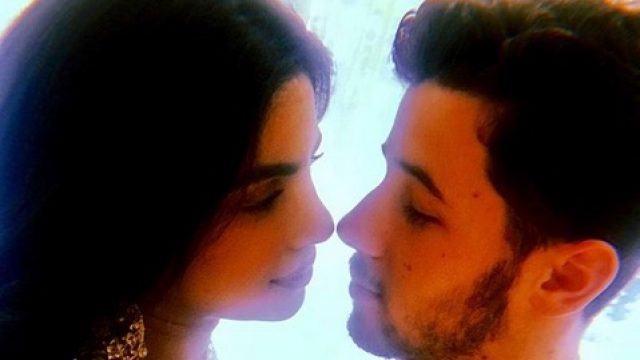 It seems like summer 2018 is the summer of fast engagements. First, in June, Pete Davidson and Ariana Grande announced they were tying the knot after mere weeks of dating. Then, in July, Justin Bieber and Hailey Baldwin announced their engagement after a trip to the Bahamas. But the couple we ship the hardest? Nick Jonas and Priyanka Chopra.
Rumors swirled in late July that Jonas and Chopra were engaged. And now, they've finally confirmed the news with some stunning engagement photos. They both took to Instagram to shout their love from the rooftops, and we couldn't be happier for them.
We're not entirely sure what it is about summer 2018 that has couples getting engaged so quickly. But we ship it nonetheless. Just one look at these lovely engagement pictures will make you believe in love all over again.
In one intimate photo, Jonas and Chopra stare longingly at each other. Chopra's caption is equally as powerful: "Taken.. With all my heart and soul…"
Jonas shared the same photo with an equally sweet caption: "Future Mrs. Jonas. My heart. My love." Aww.
Chopra also posted a series of more professional engagement pictures, including some with her family.
Her engagement ring is hard to miss. It's almost as stunning as she is.
Nothing is sweeter than true love, and these two have a lot of it to share. We are so excited for the future Mr. and Mrs. Jonas. Congrats to a lovely couple!