Nick Jonas left a cheeky comment on Hilary Duff's Instagram, so naturally the internet wants them to be together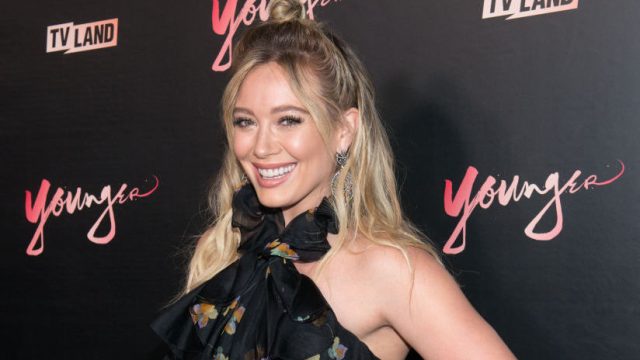 Although it seems "So Yesterday" to be shipping Disney stars of the 2000s, one Instagram post has made wanting Hilary Duff and Nick Jonas to get together a very modern activity. After the Younger star posted a picture of her lounging in a pool, people on the internet — including the youngest Jonas of the Jonas Brothers — took notice. And Jonas' comment on Duff's post has the world wanting these two to date.
By the time the Jonas Brothers took over Disney Channel, Duff's time as Lizzie McGuire was already finished. But that doesn't mean that these two don't know each other, or that they aren't interested in each other. Well, at least Jonas has shown some interest in Duff since he commented on her pool time post with the eye emoji — and how could he not be flirting with that pair of eyes?
Here's the original post:
And here's Jonas' comment: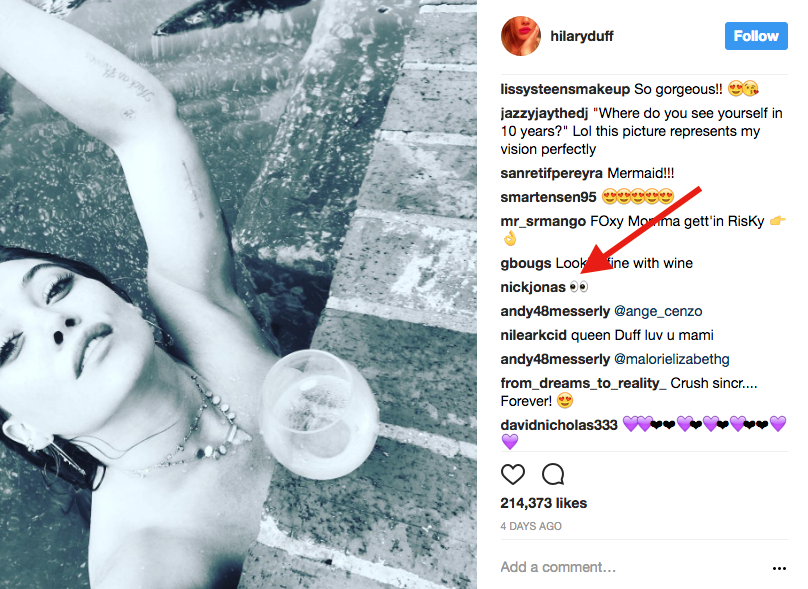 Of course, the internet took notice — not only on Instagram but on Twitter too — and wants these two crazy Disney kids to be together.
false
https://twitter.com/udfredirect/status/885660913138896897
Back in June, Duff made waves when the internet remembered just how amazing she looks (we didn't need the reminder) — and Jonas seems to be jumping on the Duff-love bandwagon. false
Now, although fans want this Instagram comment to mean these two get together, Duff has made comments about men reaching out on social media. After Carter tweeted that Duff was the love of his life in 2014, she laughingly told Cosmopolitan, "Him reaching out through social media? It's ridiculous!"
So Nick, if you want a shot with Hilary, you might want to get her attention off of Instagram. But we know we'll be following closely if you do post anything else on her social media ?.