Nick Jonas just shared why the Jonas Brothers REALLY split up
All good things must come to an end, but that doesn't mean we weren't heartbroken when the Jonas Brothers split up back in October 2013. Together Nick Jonas, Kevin Jonas, and Joe Jonas gave us hits like "Year 3000" and "When You Look Me In The Eyes," but it turns out the reason for their split came down one person: Nick.
While the Jonas Brothers originally told Good Morning America not long after the split that it was just "time," Nick Jonas appeared on Watch What Happens Live Tuesday night and gave us the real reason.
It was actually his idea, and he brought it up just two days before they were set to go on tour. "It was a very tough conversation, and it left the family kind of shaken up for a little while," Nick told Bravo's Andy Cohen.
"Were they surprised?" Andy asked. They were — probably just as much as the rest of us. Luckily, after three years, everyone has moved on.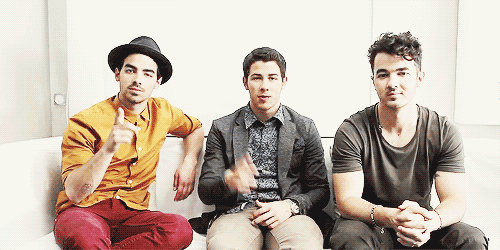 "We're good now. I have a beautiful niece. My brother has a family. Joe's band DNCE is doing very well," Nick explained. "It's good for everybody and it's good that it happened because I think we all grew from it, but it was very challenging for a little while."
While we're definitely sad to no longer have the boy band in our lives, we've loved watching these brothers grow into their own careers. We're also happy that they're on good terms, because that means a reunion tour is always possible, right?