Nick Jonas honored Avicii with an acoustic performance of "Wake Me Up," and Twitter is ugly crying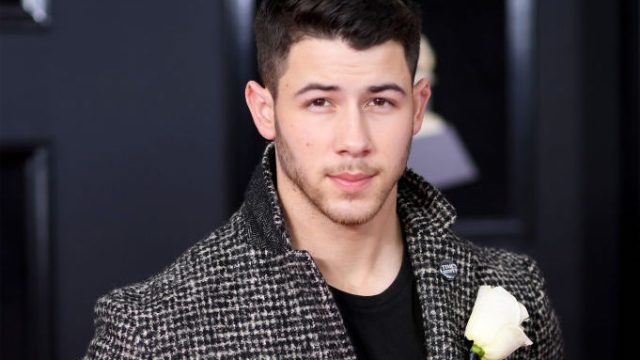 The music world is still reeling from sad, shocking news. 28-year-old DJ and producer Avicii passed away on Friday, April 20th. The hitmaker's passing was confirmed by his reps and he was found dead in Muscat, Oman. Details surrounding the cause of Avicii's death have yet to be announced or confirmed, but it's certain that fellow musicians and fans are mourning his loss, including Nick Jonas.
Jonas is currently on tour. On Friday, when he performed in Akron, Ohio, he decided to pay tribute to the late musician. In the middle of his set, Jonas picked up an acoustic guitar to play Avicii's smash hit "Wake Me Up" that featured vocalist Aloe Blacc. Back in 2013, "Wake Me Up" made it to the top of the charts and was one of the late DJ's biggest records to date. The crowd went wild as Jonas played the viral tune, singing along with every word.
Twitter is feeling all the feels after watching Jonas' moving performance.
Many fans have taken to the social media platform to mourn the young DJ's passing along with the rest of the world. false
During the second weekend of Coachella, fellow DJs and friends of Avicii Kygo and Deorro also paid tribute to the late DJ by playing his songs during their sets at the festival.
Both also displayed Avicii's photo as they performed.
In 2016 Avicii announced that he retired from touring, citing health concerns, but said he wasn't giving up music altogether. Just last week, he was nominated for a Billboard Music Award for Top Electronic/Dance Album for his latest EP, "AVĪCI (01)."
May he rest in peace.