In 2004, tabloids claimed Nick Carter physically abused ex-girlfriend Paris Hilton. Did it really happen?
In the wake of rape allegations against Nick Carter, it's worth remembering that this isn't the first time the singer has been accused of abusing a woman. In 2004, the singer was the subject of rumors claiming that he Nick Carter beat his ex-girlfriend, Paris Hilton.
The accusations began when photographers noticed bruises on Hilton one week after she and Carter split after eight months. Hilton never spoke up about what caused her injuries, but the rumors flew. The New York Post cited an anonymous source who claimed that Carter had caused Hilton's bruises.
But Carter denied ever hurting Hilton.
"I'll tell you one thing: I didn't touch her," he told People in August 2004. "I'm not that kind of guy. I would never do that."
Hilton did not press charges against Carter and said that she was okay. Carter's lawyer, Marty Singer, told People that Hilton went home with Carter on July 26, 2004, two days before her bruises appeared in paparazzi photos. Singer said she left bruised the next morning.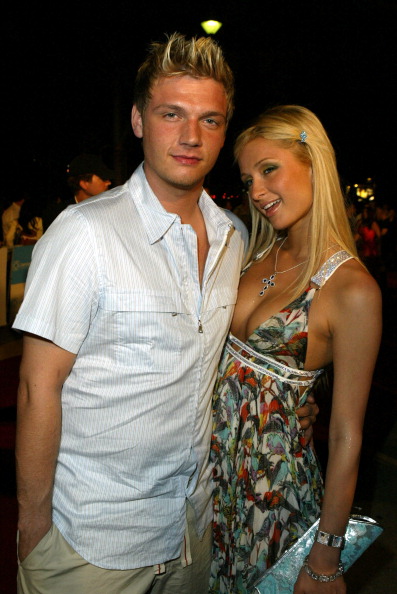 The two didn't have an easy split. In Carter's memoir, Facing the Music and Living to Talk About It, Carter says Hilton was a bad influence on him. "Paris was the worst person in the world for me to hook up with. [She] fed my worst impulses as far as partying," he wrote.
Carter is currently facing rape allegations. On November 22nd, former pop singer Melissa Schuman accused Carter of raping her in a blog post. Carter denied the rape allegations, saying that any interactions between them had always been consensual.
To be clear, the 2004 rumors about Carter were never substantiated. All sources who actually claimed Carter was at fault spoke on off the record, meaning that we have no idea who these sources were or if they're credible. Take the story about Carter and Hilton with a grain of salt, but it's still something that we can't ignore.