Nick Carter says a joint BSB/Spice Girls tour is very possible, and it's what we really, really want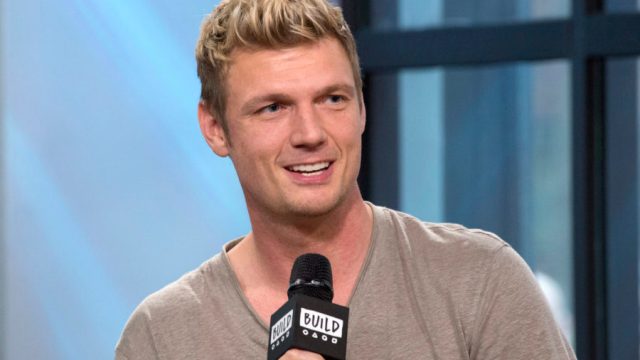 In what could possibly be the best news of the entire week, Backstreet Boy Nick Carter teased a tour with the Spice Girls, and commence us totally freaking out in 3…2…1…
Of course, the Backstreet Boys have been performing on and off since their early days back in 1993 (OMG!) but the news of a Backstreet Boys and Spice Girls joint tour is the only thing our '90s-loving hearts have ever wanted.
Unfortunately, rumors of a Backstreet Boys and Spice Girls tour have been swirling for years, but Nick is adding fuel to the fire yet again, saying his fellow Boys are "always open to doing a tour with" the Girls.
In a new interview with Us Weekly, Nick revealed plenty about the band's Las Vegas residency and his new turn as an "architect" to find the hottest new boy band in America on ABC's summer music competition show Boy Band. His fellow architect is none other than Baby Spice herself, Emma Bunton.
Nick and Emma go way, way back, and it seems the two have discussed the possibility of a joint tour. He tells the magazine, "We've had conversations, I've had conversations with Scary Spice and Emma, and we've talked about it. We're always open to doing a tour with them. I think it would be an epic tour." false
Quit playing games with our hearts, guys! We'll tell you what we want, what we really, really want: A joint BSB/Spice Girls tour. We'll just keep patiently waiting for you all to spice up our lives once again!