Nick Cannon was friends with one of the San Diego shooting victims and posted a heart-wrenching tribute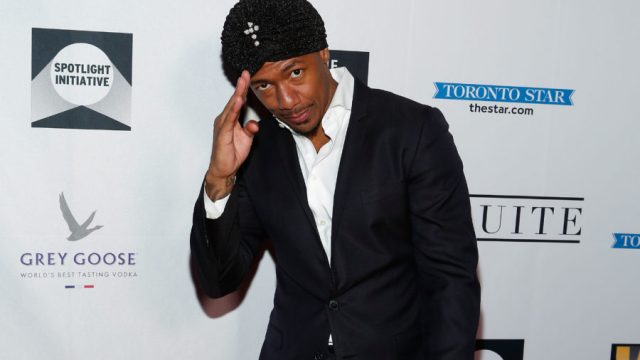 The senseless shooting at a San Diego pool party injured six and claimed the life of mother-of-three Monique Clark. And it turns out actor, musician, and America's Got Talent host, Nick Cannon was childhood friends with Clark. Cannon expressed his grief on Instagram last night, sharing a photo of himself and Clark as teens, laughing and smiling.
Cannon wrote,
"My heart hurts with great sadness tonight. I just learned that the one life lost in the senseless and tragic mass shooting in San Diego was my childhood friend, who was more like family, Miss Monique Clark. Such a beautiful spirit with an infectious smile. I have nothing but wonderful memories of this Angel. Tears can't express the pain and shock. A mother of 3, a sister, a daughter, a cousin, a friend and a Queen… Rest in Paradise.??"
Clark was one of four women and three men shot during a pool party at a La Jolla apartment complex yesterday evening. As of last night, two victims were in critical condition but expected to survive.
Names of victims have yet to be released, but according to People, members of Clark's family have informed media outlets that Clark was the victim who did not survive.
Another guest at the party, named Drew Phillips, talked to People about the tragic event, saying that Clark had only been at the party for about 20 minutes before the shooter arrived.
He said that Clark "was probably the nicest person you've ever met."
When police arrived, they fatally shot the gunman, Peter Selis, who was on the phone with his ex-girlfriend while he carried out the horrible crime. Although it was rumored that Selis was motivated by race, Police Chief Shelley Zimmerman said there is no evidence race played a role and the victims were most likely targeted just because they were in Selis' vicinity.
Our thoughts and well wishes go out to the families and friends of the victims.