Nicholas Sparks just told us that NO ONE wanted to play Ryan Gosling's part in "The Notebook"
Ladies, let's be honest: We all fell in love with Ryan Gosling when he portrayed Noah in The Notebook. I mean, how could we not: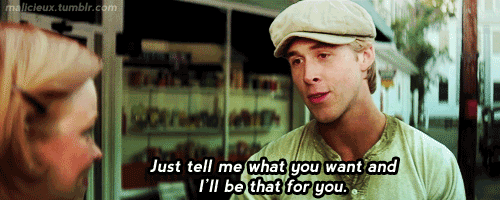 But if you thought Ryan Gosling had to beat out hundreds of other romantic hopefuls for the part, you'd be wrong. Turns out, no one really wanted to play the iconic character.
According to writer and producer Nicholas Sparks, "No one wanted to play Noah… It was really interesting because a lot of the actors said, 'Well, what's Noah's arc?'"
Sparks continued:
He sure did. I still get all weak at the knees when I see pictures of Ryan Gosling as Noah! I'm pumped Valentine's Day is around the corner, it gives me more of an excuse to rewatch The Notebook. This time I won't forget to have a box of tissues nearby.
Gosling recalled the bizarre casting process to the magazine Company:
What a backhanded compliment. And yet one that would, in the end, make Gosling's career.