Nicholas Sparks has some sweet words for Miley Cyrus and Liam Hemsworth
In case you've been living under a rock or possibly in an underground bunker, Kimmy Schmidt-style (gosh, we hope not), Miley Cyrus and Liam Hemsworth are reportedly (but not yet definitely) back together. They might even be engaged again. I know, you guys. I know. We're so ready to bust out those heart-eyes and diamond ring emojis. So is Nicholas Sparks, apparently.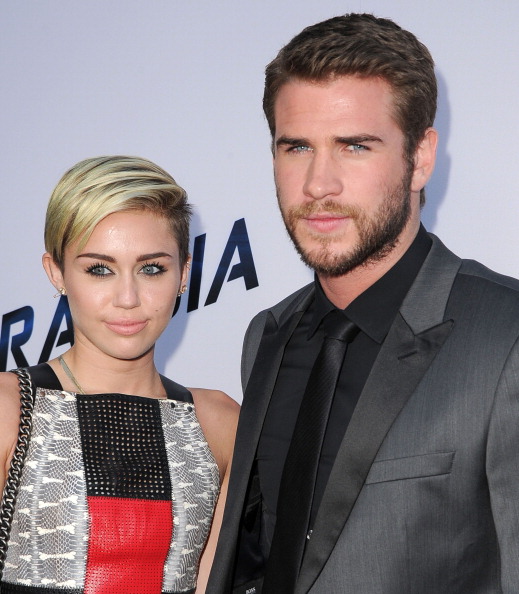 During the press junket for his upcoming movie, The Choice, Sparks talked about the Miley-Liam reunion, and what he had to say is melting our hearts. Big time. See, Cyrus and Hemsworth first met on the set of The Last Song, which was based on a Sparks book, so basically he's sort of like their fairy godmother. And he seems just as stoked as the rest of the Internet that they're back together.
Speaking to ET, Sparks recalls how wonderful it was watching the lovebirds on the set of The Last Song, calling them "really terrific people." He added, "It was really great to know that after the breakup they remained friends. That speaks to a really wonderful maturity on both their parts." TRUTH. We can't recall either one of them bad-mouthing each other. Ever. Color us impressed.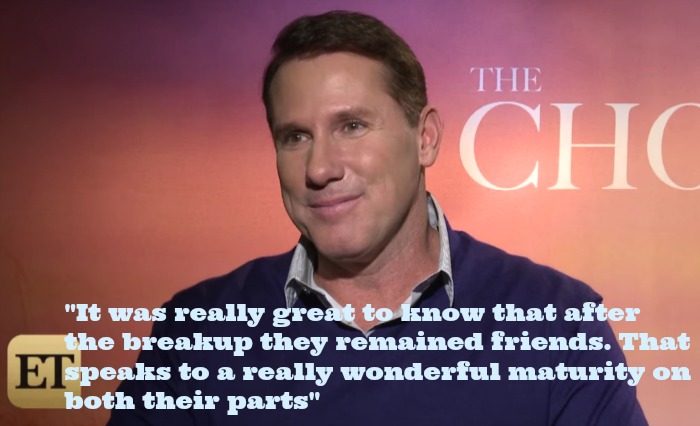 So now that Miley is once again wearing Liam's diamond on her finger, does Sparks think they're "soul mates?" It sounds like he does…
Of course he believes this. We're talking about the man who introduced us to Ryan Gosling and Rachel McAdams kissing the rain, after all. (Thank you, Nicholas Sparks. No really, THANK YOU.)
Hear more of what Sparks had to say in the video below:
https://www.youtube.com/watch?v=WNy6OHoWMks?rel=0
Image via Walt Disney Studios; Getty/Steve Granitz; Images via YouTube)