The Last Song author Nicholas Sparks also stans Miley Cyrus and Liam Hemsworth's marriage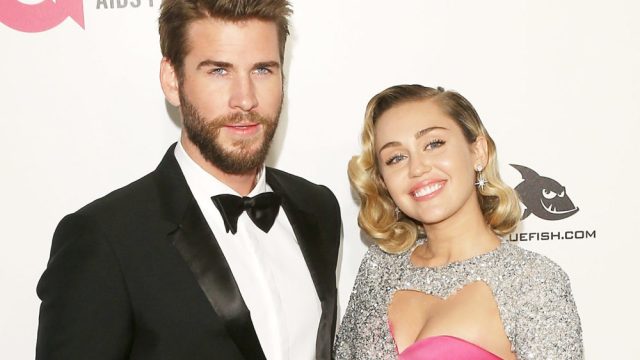 Nicholas Sparks has joined the collective of fans to congratulate Miley Cyrus and Liam Hemsworth on their marriage. And hey, he would know a thing or two about love, considering that he wrote most of the romance novels that made you sob at the age of 16. After Cyrus took to shared intimate photos from what appear to be her wedding to Hemsworth, Sparks took to Twitter to gush about the two, writing, "This makes me so happy. Congratulations @MileyCyrus and @LiamHemsworth. #TheLastSong"
As fans will recall, Cyrus and Hemsworth first met on the set of the 2010 film The Last Song, based on Sparks's novel of the same name. The film follows New York teen Ronnie (Cyrus) as she and her younger brother visit their estranged father in a small beach town for the summer. There, she reconnects with her father and falls in love with a local, Will (Hemsworth). Cyrus and Hemsworth began dating in 2010, became engaged in 2012 but ultimately split, and reunited in 2016.
After rumors of a secret wedding on Christmas Eve, Cyrus seemed to confirm her nuptials in a series of three intimate black-and-white photos on December 26th. The "Nothing Breaks Like a Heart" singer captioned the final photo, "10 years later ….."
On Twitter, Cyrus retweeted Sparks's message with three heart emojis. And naturally, fans of The Last Song took it upon themselves to thank Sparks for introducing the couple in the first place.
https://twitter.com/udfredirect/status/1078041215814254599
https://twitter.com/udfredirect/status/1078043996730114048
https://twitter.com/udfredirect/status/1078043253574983680
Congratulations to the happy couple!