Niall Horan is teasing a One Direction reunion and we are FREAKING OUT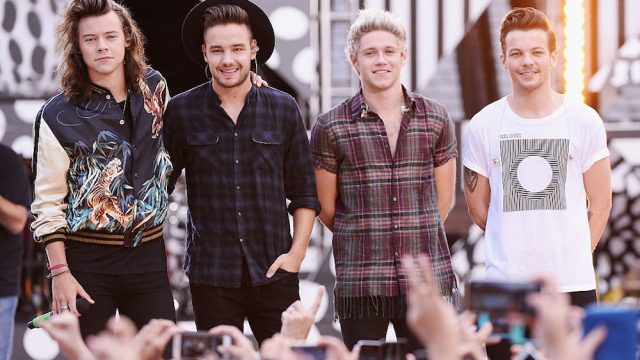 It's been over a year since One Direction announced they were going to take a break, but the boys have hardly been relaxing in the meantime.
In fact, the boys' solo projects seems to be going so well that a lot of fans were worried. Was One Direction's break really a breakup? Were the boys going their own ways… permanently?
Luckily, Niall's coming forward to assuage any and all fears we may or may not have had.
In a red carpet interview with Sunday People, Niall confirmed that lads will be back for a reunion one day.
"At the moment we are all doing our own thing," he said. "Harry wanted to do his movie and everyone is just chilling... [but] we will back. We would be silly not to... ridiculous."
THANK YOU, ONE DIRECTION GODS!
We can't help but celebrate the good news. And finally relax, knowing that the boys are enjoying their time off (as long as it doesn't last forever).