Could *this* be the next royal baby name?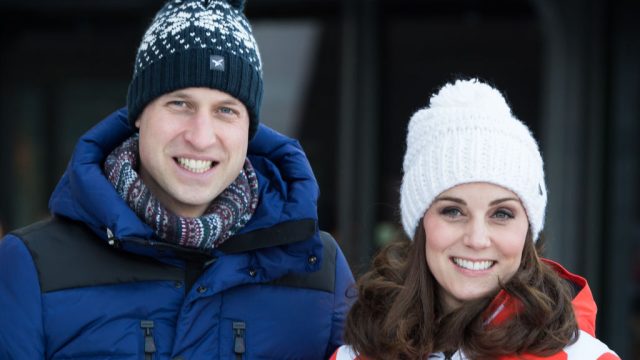 Update: Kate Middleton officially gave birth to a baby boy on Monday, April 23rd, at 11:01 U.K. time.
Brace yourselves, because royal baby news has a way of getting people all flustered, and we don't want anyone to faint. The next royal baby name may have been revealed, though, so this is too big not to share. According to the U.K.'s Metro News, Brits are betting heavily on the name Mary. If you're wondering if you missed the part where the third royal baby's sex was revealed, don't worry. This is all speculation because not much has been announced about Kate and William's unborn child except, well, that it exists.
Previously, Metro claimed that the odds of the baby being named Mary were 20-1 (in other words, not very good). Now, the British site claims that the odds lie at 7-1. It's okay if you're not into bets, but this one might actually be a good indication of the upcoming name reveal.
If the baby ends up being a boy, The Cut reports that Albert and Arthur are tied as top name contenders. The other most likely options for a girl name include Alice and Victoria, according to Metro. That means nobody is betting that the baby will be named after her future aunt, Meghan Markle. You never really know, though.
Mary could be the perfect name based on a family custom.
It is a tradition for British royalty to recycle names over generations, and Mary fits that bill. Queen Elizabeth's full name is Elizabeth Alexandra Mary Mountbatten-Windsor, so Alexandra could be a contender as well. In fact, Metro reports that bettors have assigned 16-1 odds to the name Alexandra, which puts it in sixth place.
The royal family is already too cute, and the new addition will make them even cuter.
Even though Kate and Will have kept mum on their baby's sex, they've revealed their due date, and it's coming up.
According to Vanity Fair, the couple's third child will arrive in April 2018. Close royal watchers will recognize that as the month before Prince Harry and Meghan Markle's wedding. That celebration is set to take place on May 19th, and rumor has it that Ed Sheeran might perform. Hopefully Will and Kate will be able to find a babysitter, because that sounds like an event they cannot miss.
With a royal wedding coming up and a new royal baby on the way, it's certainly an exciting time for Anglophiles. Go ahead and have some celebratory tea.