Lady Gaga apologized for calling Zombie Boy's death a "suicide" before details are confirmed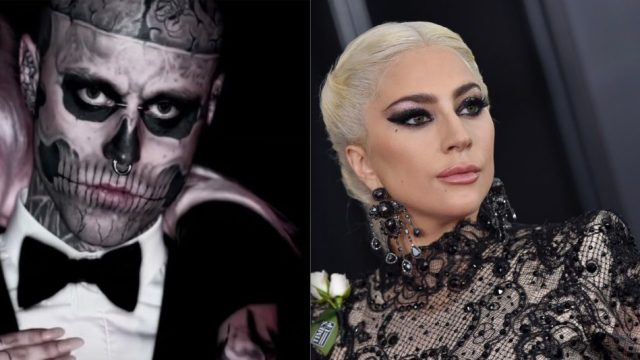 Singer Lady Gaga is mourning the sudden loss of her friend Rick "Zombie Boy" Genest. The Canadian model, made famous by the singer's 2011 "Born This Way" music video, passed away on Wednesday, August, 1st. He was 32.
According to iHeartRadio Canada, authorities found Genest in his apartment in Montreal. Though police have yet to confirm his cause of death, Gaga suggested that he took his own life in a series of tweets advocating for the importance of mental health. Alongside several black and white photographs from their time together on set, Gaga posted an emotional message about their friendship and how "beyond devastated" she is over the loss.
"The suicide of friend Rick Genest, Zombie Boy is beyond devastating. We have to work harder to change the culture, bring Mental Health to the forefront and erase the stigma that we can't talk about it. If you are suffering, call a friend or family today. We must save each other," she wrote on Twitter.
false
Gaga also posted two more tweets urging those suffering from mental illness to seek help from loved ones and professionals.
false false
However, it appears as though Genest's family believes he died of an accidental fall, and Gaga has since apologized for speculating before knowing all the details. On Saturday, August 4th, she tweeted,
"Out of respect for Rick's family, Rick & his legacy I apologize if I spoke too soon as there was no witnesses or evidence to support any conclusion for the cause of his death."
Genest was dubbed "Zombie Boy" due to his full-body skeleton tattoos that made him look like a living skeleton. His claim to major fame was his performance alongside Gaga, but he also forged a successful career in the modeling industry after he starred in a Thierry Mugler campaign. He later appeared in magazines such as Vogue, Vanity Fair, and GQ, as well as becoming L'Oréal's first male spokesperson.
Our thoughts go out to Genest's loved ones during this difficult time.