Who is Chris Fischer? Everything we know about Amy Schumer's new husband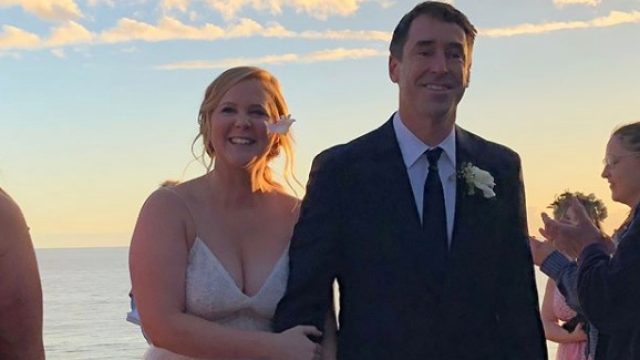 These two didn't waste any time. Amy Schumer and Chris Fischer made things Instagram-official just a few days ago, and now, it looks like they're actually married. And while we're overjoyed for the couple, we're a little curious — who is Chris Fischer?
Fischer has made quite the name for himself in the culinary world. As a fan of farm-to-table cooking, his family owns Beetlebung Farm in Martha's Vineyard, which inspired him to write a book about fresh farm cooking. Fischer also has made a name for himself in the New York City culinary world.
In a story about Fischer from Boston University, the chef noted that a lot of his education in the craft came from traveling and trying out different cuisines. He noted that he's "not cut from the same cloth" as others in his profession, but that's probably one of the reasons why he stands out from the pack.
"I jumped into the chef world, but without a chefly background and was so focused for the first two and a half years that I taught myself to run Babbo's three-star kitchen when I was 25," he noted to writer Susan Seligson.
When he's not cooking or writing, Fischer likes to educate others.
https://www.youtube.com/watch?v=gmr45ngDzYg?feature=oembed
Schumer and Fischer reportedly got married in Malibu during a private ceremony on February 13th.
https://www.instagram.com/p/BfOYmYPFShB
Between Fischer's cooking expertise and Schumer's sense of humor, we have a feeling that their dinner dates are nothing short of spectacular. We look forward to learning even more about Chris Fischer as more details of their romance emerge.