Today's Climate March was epic, and the signs were *so* on point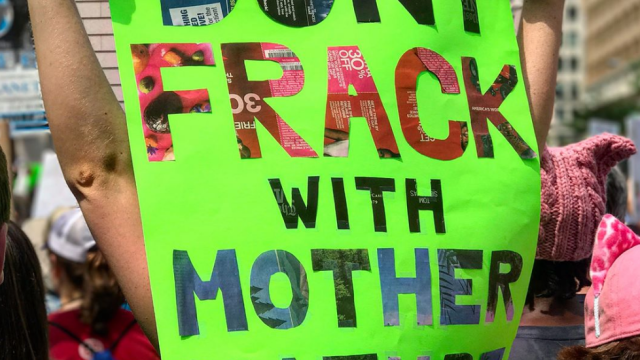 Protestors refuse to cool it on Donald Trump's terrifying (read: nonexistent) plan to address climate change, taking to the streets in Washington, D.C. — and around the world! — this weekend in defense of Mother Earth and her inhabitants at the People's Climate March.
Coinciding with Trump's first 100 days milestone, the global protest drew crowds tens of thousands deep, rivaling both last week's March for Science and this month's Tax Day March numbers, with sister marches in Boston, New York, Chicago, Amsterdam, London, and around the world.
Undeterred by soaring temperatures in the nation's capital, protestors turned up the heat on Trump and his recent destructive executive maneuvers, probably sparking a presidential meltdown with some of the best protest art we've seen…well, since last week!
https://www.instagram.com/p/BTfKoTQlq0u
And with good reason. On Friday, the Environmental Protection Agency scrubbed most of the information regarding climate change from its website. In a statement, the EPA said the edits were made in order to better "reflect the approach of new leadership." This follows an executive gag order issued by Trump in January on the EPA and the United States Department of Agriculture, as well as climate-change-denier-cum-head-of-the-EPA Scott Pruitt's call for the U.S. to exit the environmentally-friendly Paris Accord.
https://www.instagram.com/p/BTfKrpwhEbW
According to scientists, the need to address the impact of climate change could not be more urgent. In February last year, NASA found that the Earth's temperature has risen by 1.4 degrees since 1800.
https://www.instagram.com/p/BTfKlNUlhua
Of all the flinging of facts and "alternative facts" in the conversation around climate change, one thing is for certain: the People's Climate March protest art is on point!