Serena Williams is the first woman to wear cornrows on the cover of Teen Vogue—and it's about time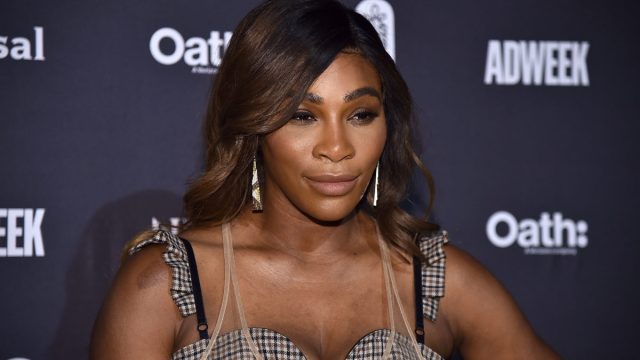 Despite a growing conversation about representation in media, the beauty and fashion industries still have a long way to go when it comes to inclusivity. While many brands often pay lip service to diversity, most still cater to and promote a white and largely Western standard of beauty. This is why it matters that Serena Williams just became the first woman to ever grace the cover of Teen Vogue in cornrows for their December cover. It's worth noting that Williams has worn her hair in cornrows for years—beautiful, elaborate braid styles are often part of her look on the tennis court.
While cornrows are inarguably rooted in black culture and heritage, they have been routinely attributed to or appropriated by white people (think Kim Kardashian's "Bo Derek" braids). A more maddening fact? While often dismissed in the beauty world when worn by black women, cornrows are routinely celebrated when appropriated by white women.
Basically, Serena Williams' Teen Vogue cover is a major victory for representation. And in addition to the the gorgeous photos. the athlete also opened up about activism and "#BlackGirlMagic" in the accompanying interview.
When discussing ways to help other women-of-color through her platform during the 2018 Teen Vogue Summit, Williams said, it's important to "encourage people to support each other. Especially as women of color. We really have to support each other. I always like to say that women really should support each other, because the success of one woman should be the inspiration to the next. If we look at it that way, there would be so much more that we can accomplish.
Hear, hear. Congratulations on such a huge milestone, lady, and for looking so powerful on this cover.