Selma Blair walked the red carpet with a custom-made cane following her MS diagnosis
In a candid October 2018 Instagram post, actress Selma Blair revealed that she had been diagnosed with the neurodegenerative disease multiple sclerosis (MS). Since then, the Legally Blonde actress has kept a relatively low profile. However, she made her first public appearance since the announcement the evening of the 2019 Oscars on February 24th—and she looked amazing. According to People, Blair attended the Vanity Fair Oscars Party in a multi-colored gown with a custom cane in tow. On Instagram, the 46-year-old actress shared that the cane was decked out with a monogram and pink diamond, noting that nail artist Tom Bachik was behind the personalization.
https://www.instagram.com/p/BuOt9SbHT4P
Check out how regal Blair looked in her black, pink, mint green, and blue dress.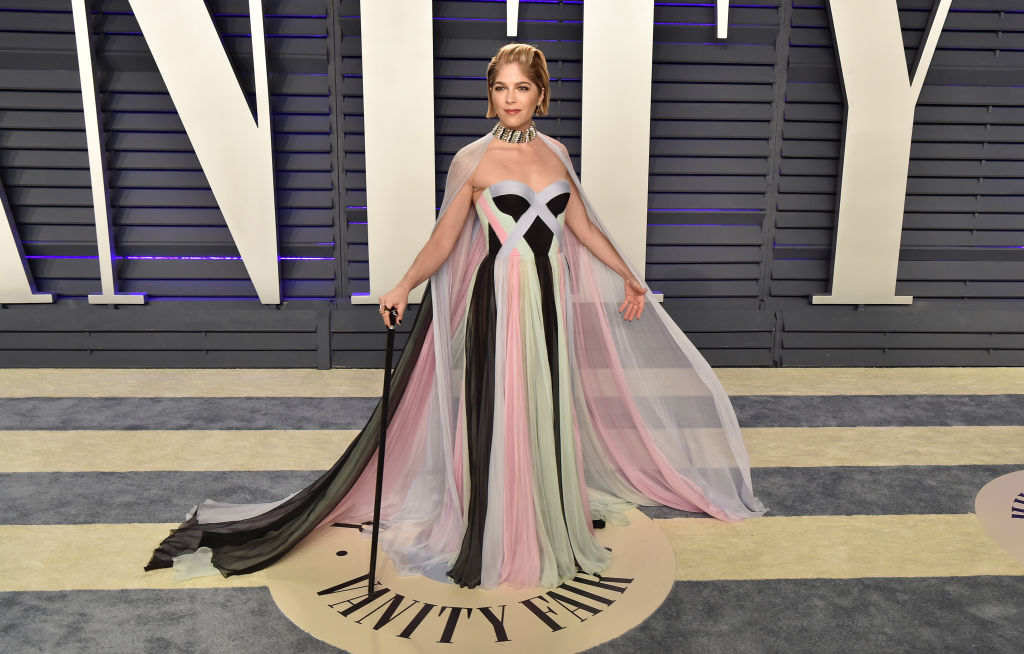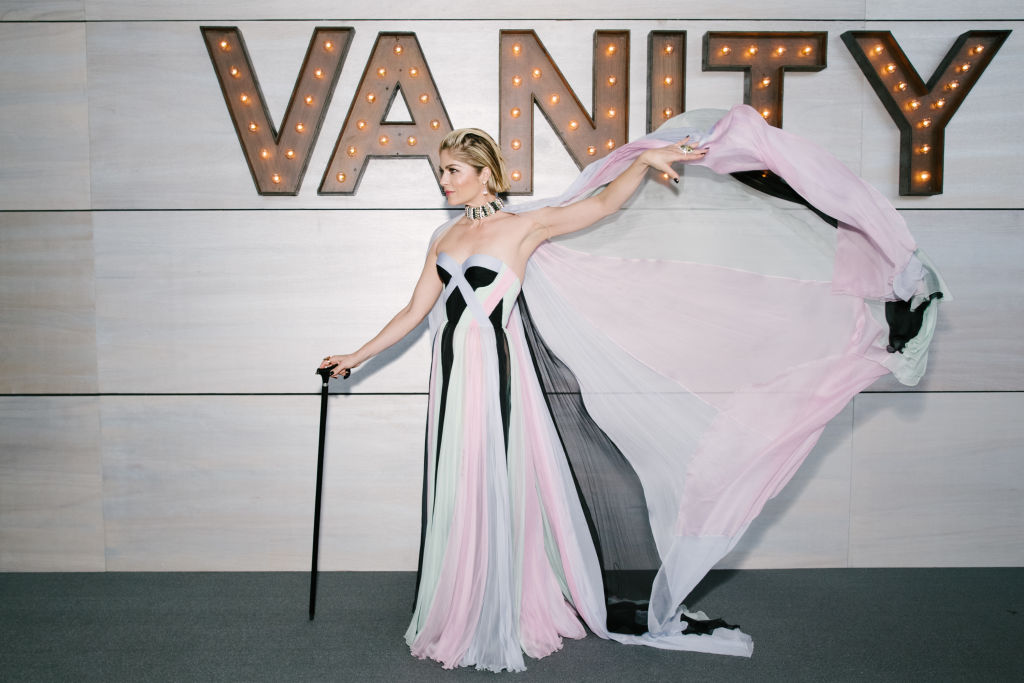 She also posed for a stunning portrait by Vanity Fair's Mark Seliger.
https://www.instagram.com/p/BuS2nZenvLe
And Twitter was here for it:
In a follow-up post today, February 25th, Blair wrote about how emotional the evening was for her. She thanked her former publicist, Troy Nankin, for accompanying her, and Vanity Fair for featuring her in its March issue. She noted that the magazine "has always been a champion of mine, like Troy," and she went on to write about how much she had wanted to attend the dinner. She also opened up about her struggles with her condition.
"I don't do anything the way I was once able. I will though," she wrote. "I can regain much. Mommas gotta work. And I will be able to do so much more on my own, But this man. Until that comes ...This man and a host of others light the way and hold the moon @thetexastroya was a hero. Wanting me to shine brightly in a time that can be so challenging. He knew I wanted to be able to stand proudly as the woman I have become and hope to be. To be a part of something so special when my body won't move clearly yet."
https://www.instagram.com/p/BuUHuNrnofJ
Walking the red carpet with a cane helps to normalize mobility aids, and seeing one on Hollywood's biggest night will hopefully change the way disability stories are told onscreen.