Selena Gomez is taking a social media break, and she has a message for trolls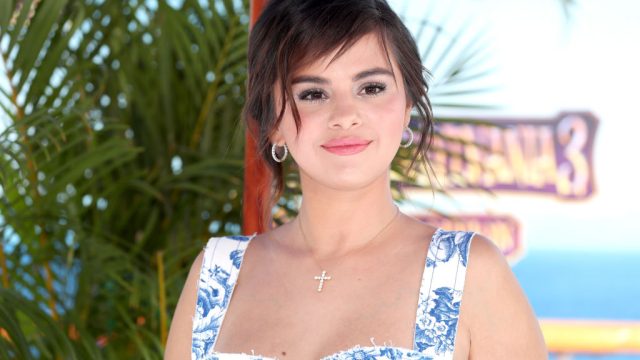 As far as online trolls go, it seems like celebrities get the short end of the stick—and Selena Gomez has had enough. The "Bad Liar" singer announced on September 23rd that she's taking a social media break for the foreseeable future. But before she left, she made sure to share a message for the trolls that can make Instagram and Twitter such an unfriendly place.
On Sunday, Gomez shared a very smiley photo of herself looking in the mirror, later adding a message to her followers to let them know that they might not see her online for a bit, and she used the opportunity to send a message to haters at the same time.
"Taking a social media break. Again," Gomez wrote. "As much as I am grateful for the voice that social media gives each of us, I am equally grateful to be able to step back and live my life present to the moment I have been given. Kindness and encouragement only for a bit! Just remember- negative comments can hurt anybody's feelings. Obvi."
Even those of us who live for Instagram can understand where she's coming from; it's hard to deal with the constant pressures of social media, even without trolls, so who wouldn't need to take a break sometimes?
Gomez has always been open about her relationship with social media. Back in August, for example, she pointed out that her Instagram is a highlight reel, reminding her fans that it never gives the full picture of anyone's life.
"This page is my highlights and a few low lights," she wrote at the time. "I post what I am willing to share with you guys. I hear people say all the time that they wish they had someone else's life based on a few pictures.. we all do it. But this is me sharing some happy moments with you guys. Trust me, my life isn't always this filtered and flowery… We are all on our own journey."
Earlier this month, Gomez revealed to Elle that she doesn't have any apps on her phone, and isn't "on the internet" anymore.
"I haven't been on the internet in months," she said. "I don't have my password for Instagram. I have no apps on my phone, no photo editing apps. I have Peak, a brain game."
Good for Gomez for being real—and for taking a break when it got to be too much. As much as we love seeing her posts, we hope she takes all the time she needs.